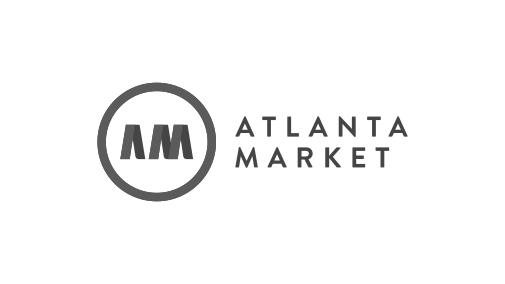 40 Market Snapshot Finalists for Winter 2022 Atlanta Market
Voting Open Now at AtlantaMarket.com
ATLANTA – Some 40 Atlanta Market brands are finalists in the Winter 2022 Market Snapshot – International Market Centers' (IMC) showcase of exciting, new, innovative and trendsetting products from its home and gift markets. Online voting for the "People's Choice" awards is open now at AtlantaMarket.com/MarketSnapshot, with winners to be announced on the opening day of Atlanta Market, running January 11-18, 2022 at AmericasMart Atlanta.
"Market Snapshot is the ultimate testament to the innovation of IMC exhibitors," said Dorothy Belshaw, IMC executive vice president, chief customer and marketing officer. "With these 40 brands as a preview, buyers are set for discovery opportunities like none other at the Winter 2022 Atlanta Market."
For eight weeks leading up to the market, five gift and home décor products from showrooms and temporary exhibitors were selected as Market Snapshot finalists and featured on Atlanta Market's social media channels. Of note, 10 finalists also are available on JuniperMarket, a new B2B wholesale buying platform powered by IMC, launching soon. All Market Snapshot finalists will be featured in a vignette in Building 1, Floor 1 at Atlanta Market. (Note: Finalists' product photos are available at https://www.dropbox.com/sh/46cez9xc3ln137d/AACHiNH1GpE_qr_LsJQE0U5-a?dl=0 )
The Atlanta Market Winter 2022 Market Snapshot finalists are:
· Abbott Collection - Face Vase (B2 6-696A)
· Accent Décor - Scarlett Vase and Budvase (B1 18-E18)
· Allsop Home & Garden - Deco Lanterns (B2 3-422)
· Annie Selke - Wales Kilim Woven Wool Rug (CODARUS B1 15-A1)
· Bona Furtuna - Trapani Sea Salt Collection (B2 2-526)
· Brumate - Gold Leopard, ReHydration Bottle 25oz (Gib Carson Associates B2 13-1319)
· Butter & Me - Refresh Essential Selfcare Kit (B3 3-2410 and JuniperMarket.com)
· Candylab Toys - Beach Bus Wooden Toy (Elisabeth Everly & Co B3 13-E109)
· Carmel Ceramica - Stillwater Collection (Werner Frank B2 12-1200 and JuniperMarket.com)
· Chelsea House - Seafoam Green Raffia Boxes (B1 14-E5)
· Classic Home - Palermo Collection (B1 12-D2)
· Farmhouse Fresh - Mighty Brighty Brightening Mask (B3 3-2700 and JuniperMarket.com)
· Fell - Delicate Arch Enamel Pin Delicate Arch in Utah (B3 5-2311)
· Girl With Knife - Wildlife Gift Wrap (Daniel Richards B2 16-1634)
· GivePet - Premium Dog Treats (B3 5-415)
· Global Views - Quill Collection (B1 14-C15)j
· Good Citizen Coffee Company - Hypersublimation Instant Coffee (Just Got 2 Have It! B2 17-1721)
· Goverre - Charcuterie Made Easy Plate (B2 2-304)
· Harlow Henry - Cream Stripe Alpaca Throw (B2 1-400)
· Inspired Puzzles and Gifts - I AM Affirmation Puzzles (B3 5-710)
· Karma Living - Life's Short Cookie Jar (Appelman Schauben B2 11-1100 and JuniperMarket.com)
· Kevin O'Brien Studio - Faux Bois Velvet Pillow (B1 9-C6)
· Keystone Steel Co - Merry Mail Sign (B3 2-1812)
· Mixologie - Tiny Try Me Kit (B3 3-2505)
· Mod Lounge Paper Company - Mid Century Modern Mugs (B3 5-211 and JuniperMarket.com)
· Napa Home & Garden - Eldon Sculptures (B2 10-1010 and JuniperMarket.com)
· New Orleans Beverage Company - Polynesian Kiss Bitters (B2 2-328)
· Nola Watkins Collection - Handpainted Ornaments (B3 2-1814 and JuniperMarket.com)
· Oliver Thomas - Kitchen Sink Tote (Tim Philbin B3 8-E112B)
New Ecommerce Platform Connects Buyers & Sellers Anytime & Everywhere
· Paragon - Protea Wall Décor (B1 12-A8 / JuniperMarket)
· Park Hill Collection - Bluebird Toile Settee (B2 10-1001 and JuniperMarket.com)
· Parker & Hyde - Axis Tote (B3 4-2704)
· Savannah Bee Company - Raw Honeycomb (B2 15-1500)
· Spicher & Co. - Samarkand - Bahora Persian Bazaar Vinyl (B1 14-E15)
· Sunshine Tienda - Sun Hats (B3 4-2724)
· Three Hearts Modern Teething - Teether Heart Stacker (B3 3-504)
· UMA Home Décor - Modern Farmhouse Room Divider Screen (B1 11-F3)
· Vietri – Pietra Serena Collection (B2 9-909)
· Wolf - Cassandra Jewelry Portfolio (B2 9-913A)
· Zuo - Christian Side Table Black & White (B1 11-E15 and JuniperMarket.com)
Atlanta Market is the industry's premier gift, décor and lifestyle market. Housing the nation's largest gift product mix complemented by a broad selection of home décor, it features more than 8,000 brands across all categories. Held semi-annually at AmericasMart Atlanta, Atlanta Market attracts retailers and designers from every U.S. state and more than 60 countries. Registration is open now for the January 11-18, 2022 Market. For more information, visit AtlantaMarket.com.
About International Market Centers: International Market Centers (IMC) serves as the center of commerce for the wholesale furniture, gift, home decor and apparel industries. With more than 20 million square feet of premium wholesale showroom space in High Point, N.C., Las Vegas and Atlanta, IMC has more than 60 years of relationships and experience creating scalable business platforms for wholesale commerce. With the launch of IMC's Digital Innovations division and the Juniper suite of digital sales and marketing solutions and B2B ecommerce marketplace, IMC now provides the only omnichannel sales and marketing platform that seamlessly connects physical and digital wholesale commerce. www.imcenters.com.
###
Media Contacts
Chelsea Peabody Bohannon, 404.220.2141 or cbohannon@imcenters.com
Cathy Steel, 203.340.9251 or cathysteel@cathysteelassociates.com