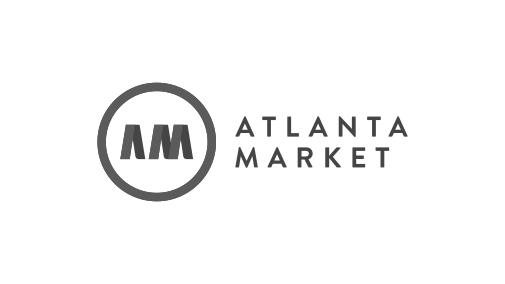 Nation's Largest Gift Collection Prepares for Winter 2022 Atlanta Market with Expanded Resources
ATLANTA – November 15, 2021 – Atlanta Market kicks off the gift wholesale and retail year with 40 showroom updates among its 700+ gift showrooms presented on 19 floors at the Winter 2022 edition, January 11-18, 2022 at AmericasMart Atlanta. Together, the eight showroom debuts, 28 expansions and four relocations make up more than 180,000 square feet of refreshed spaces for International Market Centers' (IMC) first market of 2022.
"Atlanta Market continues to lead buying and selling for the gift industry," said Scott Eckman, IMC executive vice president, chief revenue officer. "As such, this January, new and expanding brands and sales agencies will show even more product to the valuable buying power that attends Atlanta Market."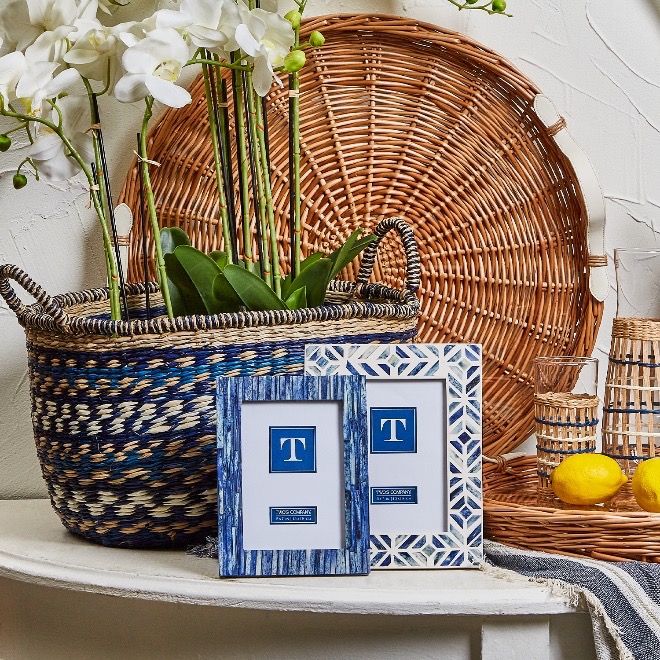 New introductions from Two's Company, which expands for the Winter 2022 Atlanta Market
Lifestyle Offerings Expand
Atlanta Market's general gift offerings – encompassing a broad mix of lifestyle product presented in branded showrooms and national sales agency showrooms – include some 25 updates throughout AmericasMart Building 2.
Brands are taking new and larger spaces to create immersive experiences for buyers. Two new-to-Atlanta-Market brands are Duke Imports (bedding, blankets and textiles) and Harman (kitchen and tabletop textiles and bathroom décor). Some 15 expansions include Abbott (gifts and home décor), Bright Ideas (gifts and home decor), Crossroads Designs (fragrance products and home décor), CTW Home Collection (home décor), Expressive Design Group (giftwrap, packaging and greeting cards), Hanna's Handiworks (holiday, gift, seasonal, garden, home decor and licensed product), Lantern Press (souvenirs and gifts), New York Puzzle/ Papersalt (puzzles, books and stationery), Peter Pauper Press/House of Marbles (books, journals, stationery, arts supplies, glass marbles, board games, classic toys and puzzles), Primitives By Kathy (gifts and home décor), Ragon House Collection (antique reproductions and décor), Seasons Jewelry (everyday, holiday and collegiate jewelry), Trapp Fragrances (fragrance products), Two's Company (gifts and home décor) and Uniquely Coastal/ Polarx/ Second Nature (gift, décor, ornaments and jewelry). Additionally, CWI (seasonal, floral and décor) relocates to Floor 6 from Floor 7.
Seven updates for Atlanta Market's sales agencies collectively bring some 600+ lines to Atlanta Market. New in Winter 2022 is Harper Group (representing 97 home, gift, publishing and lifestyle lines). Six sales agencies are committing to larger spaces to bring more new lines to Atlanta Market: Diverse Marketing (representing 77 specialty toy and gift lines), Enchanted Moments Southeast (representing 120 toy and gift lines), Gib Carson Associates (representing 55 gift, décor, garden, seasonal, gourmet and apparel lines), Just Got 2 Have It! (representing 112 gift, décor, garden, gourmet, children's and apparel lines), Link 2 Sales (representing 83 gift, décor, garden, gourmet, children's and apparel lines, and Toys South (representing 53 toy and gift lines).
Updates in Specialty Categories – Gourmet, Tabletop, Outdoor Living and Seasonal
Atlanta Market's general gift product is complemented by specialty category "neighborhoods" including children's, gourmet and tabletop, outdoor living and seasonal.
The gourmet and tabletop collection offered on two floors in Building 2 features some 475+ gourmet food, housewares, tabletop and entertaining lines. Winter 2022 updates are Haute Diggity Dog (parody dog toys) opening a new showroom; Enchante Accessories (kitchenware, ceramics, home decor and storage, stationery, travel accessories and jewelry) returning to Atlanta Market; and Annieglass (stemware and tabletop), Brouk & Co. (men's home and travelware) and Victorinox (Swiss Army Knives and cutlery) expanding.
In outdoor living, some 70+ casual furniture and garden gift lines are showcased in The Gardens on two floors in Building 2. Five Winter 2022 updates are new showrooms for Enlightened Ambience (candles) and Outlast Life (outdoor coolers and ceramic grills); expansions for Burgeon & Ball (gardening tools from the UK) and Design Toscano (garden statues and home decor), which adds a second location; and a relocation for Willow Group (baskets) to Floor 9 from Floor 10.
The seasonal collection of 80+ holiday, floral and gift brands is showcased on five floors in AmericasMart Building 1. Four Winter 2022 updates include a new showroom for S4 Lights (energy-efficient LED holiday lights); expansions for David Christopher's Collection (seasonal, floral and ribbon) and Melrose International (seasonal, floral and home décor); and relocations for Christmas by Krebs (ornaments) on Floor 20 and Universal LED Lighting (holiday lights) on Floor 16.
Augmenting the gift showroom offerings are more than 1,000 temporary exhibitors, presented January 12-16, 2022, in 27 categories on 10 floors. With an unmatched depth and breadth of unique offerings, the temporary exhibits feature artisan products, apparel, children's, gourmet, jewelry, outdoor living, stationery, spa products, tabletop and more. The full list of exhibitors is searchable at AtlantaMarket.com.
Atlanta Market is the industry's premier gift, décor and lifestyle market. Housing the nation's largest gift product mix complemented by a broad selection of home décor, it features more than 8,000 brands across all categories. Held semi-annually at AmericasMart Atlanta, Atlanta Market attracts retailers and designers from every U.S. state and more than 60 countries. For more information, visit AtlantaMarket.com.
About International Market Centers: International Market Centers (IMC) serves as the center of commerce for the wholesale furniture, gift, home decor and apparel industries. With more than 20 million square feet of premium wholesale showroom space in High Point, N.C., Las Vegas and Atlanta, IMC has more than 60 years of relationships and experience creating scalable business platforms for wholesale commerce. With the launch of IMC's Digital Innovations division and the Juniper suite of digital sales and marketing solutions and B2B ecommerce marketplace, IMC now provides the only omnichannel sales and marketing platform that seamlessly connects physical and digital wholesale commerce. www.imcenters.com.
Tag:
Press Release
Atlanta Market