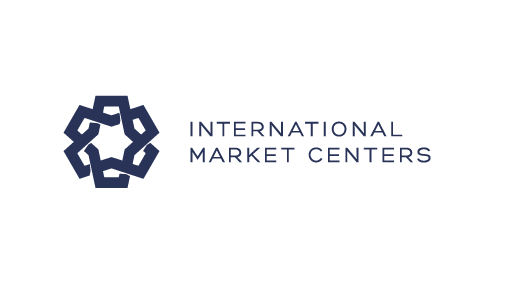 IMC's February 2022 Market Insights Provides "Industry Intel" from Retail, Design and Business Leaders
ATLANTA / LAS VEGAS / HIGH POINT, N.C. – – International Market Centers (IMC) explores what's next for home furnishings, gift, bedding and design its February 2022 Market Insights webinar, "Industry Intel for 2022," with five thought leaders from the design, retail, publishing and business services industries sharing insight into business, shipping, trade, financial outlooks and more on Wednesday, February 9 at 10:00 a.m. PST/1:00 p.m. EST.
"Great retailers and designers know that running a successful business is not only finding must-have products for their clientele but understanding how to effectively navigate the business climate," said Dorothy Belshaw, IMC executive vice president, chief customer and marketing officer. "The February Market Insights is timed to encourage buyers to think about the big picture as a follow-up to winter market sourcing and in preparation for the year ahead."
The "Industry Intel for 2022" panelists are:
Mary Liz Curtin is a speaker, writer and co-owner of Leon & Lulu in Clawson, MI. In 2006, she opened the 15,000 square foot store – housed in a former roller rink – with husband Stephen Scannell to offer furniture, antiques, clothing, gifts, books, games and gourmet food in an eclectic and charming environment. With more than 35 years of experience in the gift and home industries, Curtin is an expert in independent retail and has advised numerous manufacturers on marketing, sales and management.
Sheila Long O'Mara is executive editor at Furniture Today with a focus on bedding and sleep products. In her 25-year career, she has served as editor for many publications including Home Furnishings Business, Kids Today, The Greensboro, N.C. News & Record, and The Elkin, N.C. Tribune. Additionally, she was vice president at Steinreich Communications, leading the agency's home furnishings division.
Kimberley Seldon is the founder of Business of Design, a coaching community for interior design professionals. After founding her design firm -- the award-winning Kimberley Seldon Design Group in Toronto and Los Angeles – in 1991, she developed a system for design management that helped her do better work by running a better business. In 2004, she founded Business of Design – an online learning platform for independent designers – to share what she has learned about how professionalism powers creativity.
Ken Smith is a former managing partner and one of the founding partners of accounting firm Smith Leonard in High Point, NC, leading its furniture practice and authoring its monthly publication, Furniture Insights. He has vast experience in manufacturing, distribution, retail and the furniture industry with specialties in due diligence for mergers and acquisitions, financing alternatives, budget and forecasting models, and general business consulting. He is the past president and chair of many High Point business organizations including the Guilford County Economic Development Alliance, High Point Chamber of Commerce, High Point Economic Development Corporation, Kiwanis Club of High Point and the String & Splinter Club.
The panel moderator is Bill McLoughlin, editor in chief at Furniture Today and editorial director for BridgeTower Media's Home Furnishings Division. McLoughlin has covered the furnishings and retail industry for more than 25 years serving as an editor for HomeWorld Business and Home Furnishings News (HFN) before becoming Editor of Furniture Today in 2014 and expanding editorial director for Casual Living, Designers Today, HFN, Home Accents Today, Home Textiles Today and Kids Today in 2020.
"Industry Intel for 2022" will offer ideas for retailers and designers to position their businesses for success in 2022. The one-hour webinar is free, and attendees will earn 1.0 CEU credit. Registration is open now at https://imcenters.zoom.us/webinar/register/9116437468675/WN_Xx25EXx5SzSJ5DGglhqSqQ.
IMC's Market Insights webinars present high-level conversations about issues that are currently impacting business and allow buyers and suppliers to prepare for market throughout the year. With timely, exclusive and actionable content, the series is an extension of the programming presented by Atlanta Market, DesignOn HPMKT by IMC and Las Vegas Market.
IMC's upcoming markets are Spring Market at AmericasMart (March 2-4, 2022) and High Point Market (April 2-6, 2022). Open Year-Round showroom resources are available at AmericasMart Atlanta and the Las Vegas Design Center. Buyers also can source and shop – anytime and everywhere – via JuniperMarket, a new B2B e-commerce marketplace powered by IMC.
About International Market Centers: International Market Centers (IMC) serves as the center of commerce for the wholesale furniture, gift, home decor and apparel industries. With more than 20 million square feet of premium wholesale showroom space in High Point, N.C., Las Vegas and Atlanta, IMC has more than 60 years of relationships and experience creating scalable business platforms for wholesale commerce. With the launch of Juniper, a fully integrated omnichannel B2B commerce solution and multiline B2B e-commerce marketplace empowering buyers and sellers to better manage and grow their business at markets and year-round, IMC now provides the only omnichannel sales and marketing platform that seamlessly connects physical and digital wholesale commerce. For more information, visit www.imcenters.com.