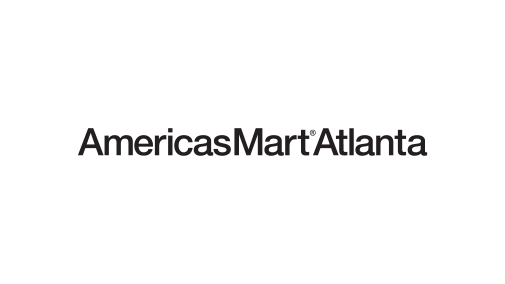 IMC Completes Atlanta NEXT Home Décor Transformation in Winter 2022
ATLANTA – International Market Centers (IMC) marks a major capital and strategic investment milestone with the Winter 2022 completion of its multi-market "Atlanta NEXT" transformation of the AmericasMart Atlanta home décor offerings. An additional 60,000+ square feet of new, expanded, relocated and renewing showrooms are confirmed in the lead up to the Winter 2022 Atlanta Market, January 11-18, 2022.
"The latest 19 updates drive the eight-floor home décor marketplace to capacity, fulfilling IMC's vision to create a compelling design-driven destination for market and year-round buyers," said Scott Eckman, IMC executive vice president, chief revenue officer. "When we embarked on the Atlanta NEXT plan in 2019, we had no idea what the next few years would bring, but we continued in our commitment to reimagining our home décor sourcing experience. We are proud to present an intuitive and comprehensive destination of more than 300+ showrooms for the design and retail community."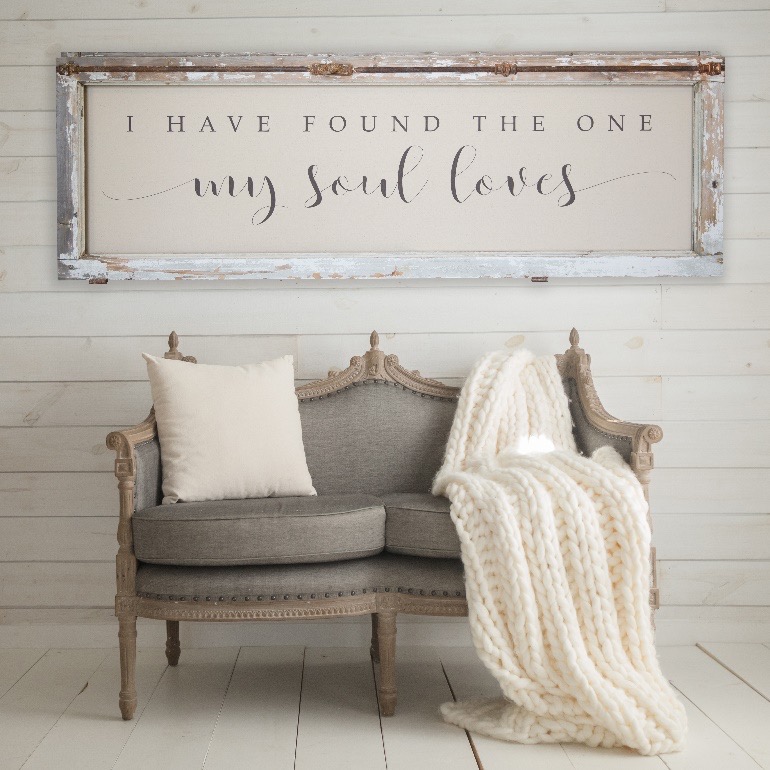 Brayden and Brooks opens a new showroom at AmericasMart in Winter 2022
Some seven new brands bring more accessories, textiles, wall art and lighting to AmericasMart in January. New showrooms are: Auskin Sheepskin Company (sheepskin, alpaca wool and leather products), Brayden and Brooks (one-of-a-kind canvas signs), Cloud 9 Design (home accessories), Couture Lamps, Inc. (handcrafted lighting and accessories), Meissenburg Designs (vintages signs) and TWS Italian Paintings (European painting). Additionally, The Import Collection rebrands as Kavana, showing home decor, wall art and accent furniture in a new space.
The twelve winter 2022 expansions within Building 1 continue to refine the home décor offerings and bring more lines to Atlanta Market. Some five expanding brands include Aesthetic Movement (representing 57 lifestyle brands), Classic Home/Villa Home Collection (accent furniture, bedding, rugs, textiles and wall art) doubling its space, D.V. Kap, Inc. (decorative pillows), Jamie Young Company (home décor, lighting, accent furniture and mirrors) and Karen Alweil Studio (representing 36 lifestyle brands).
The final Atlanta NEXT relocations include Cozy Mattress (sofa beds) to Floor 12, Decorum (decorative pillows) to Floor 9, Devgiri Exports (area rugs) to Floor 9, Marble Crafter (tabletop and bathroom accessories) to Floor 9, Oriental Trimmings (home furnishing, houseware, barware and holiday décor) to Floor 10, Petal Lane (wall art, magnetic boards and stationery) to Floor 10 and Porch View Home (home furnishings and accessories) to Floor 10 from Building 2.
Atlanta Market presents more than 300 Home Décor showrooms with lighting, accent furniture, rugs, wall décor, casual furniture and linens on 8 floors in Building 1. Complementing the permanent showrooms are 215+ home décor temporary exhibitors on three floors in the ANTIQUES, HIGH DESIGN and HIGH DESIGN LUXE and Home Accents & Home Furnishings and Fine Linens & Home Textiles collections. A full list of exhibitors is available at AtlantaMarket.com.
Launched in 2019, Atlanta NEXT is a multi-stage capital and strategic investment plan that transforms the AmericasMart Atlanta business through enrichment of all categories, strategic remerchandising of resources and improvements to all buildings. In Building 1, the project includes a major reimagining of the arrival experience with an updated lobby and reorientation toward Atlanta's bustling Peachtree Street set for completion in Winter 2023. With Winter 2022 completion of the home category remerchandising of 100 new, expanded or relocated showrooms, the next major phase of the plan includes reimagining of Floors 2-6 of AmericasMart Building 1 to continue to enhance the arrival experience, as well as create a new casual furniture destination in preparation for the relocation of the International Casual Furnishings Association's (ICFA) markets to Atlanta in 2023. For a full list of Atlanta NEXT updates, visit AmericasMart.com/AtlantaNEXT.
Atlanta Market is the industry's premier gift, décor and lifestyle market. Housing the nation's largest gift product mix complemented by a broad selection of home décor, it features more than 8,000 brands across all categories. Held semi-annually at AmericasMart Atlanta, Atlanta Market attracts retailers and designers from every U.S. state and more than 60 countries. Registration is open now for the January 11-18, 2022 Market. For more information, visit AtlantaMarket.com.
About International Market Centers: International Market Centers (IMC) serves as the center of commerce for the wholesale furniture, gift, home decor and apparel industries. With more than 20 million square feet of premium wholesale showroom space in High Point, N.C., Las Vegas and Atlanta, IMC has more than 60 years of relationships and experience creating scalable business platforms for wholesale commerce. With the launch of IMC's Digital Innovations division and the Juniper suite of digital sales and marketing solutions and B2B ecommerce marketplace, IMC now provides the only omnichannel sales and marketing platform that seamlessly connects physical and digital wholesale commerce. www.imcenters.com.
###
Media Contacts
Chelsea Peabody Bohannon, 404.220.2141 or cbohannon@imcenters.com
Cathy Steel, 203.340.9251 or cathysteel@cathysteelassociates.com