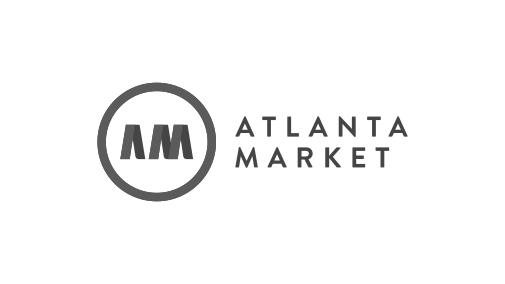 Confidence, Commerce and Connections at Summer 2022 Atlanta Market
ATLANTA – July 20, 2022 – Confident retailers and designers anticipating a strong fourth quarter gathered at Summer Atlanta Market, July 12-18, 2022 to source trendsetting product, exchange ideas and connect with leading brands and company principals.
"Business was definitely robust this week at AtlantaMarket, as buyers and sellers reconnected – some for the first time since Winter 2020 – at the United States' largest gift and home decor collection," noted International Market Centers (IMC) CEO Bob Maricich. "The nation's buying power came to Atlanta to focus on sourcing must-have product in preparation for the fourth quarter."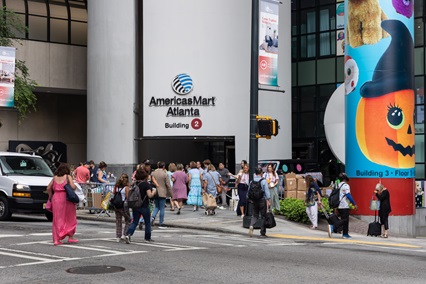 Buyers Get Back to In-Person Sourcing at Atlanta Market
For many, the need to nurture vendor relationships and the unmatched concentration of leading gift and home brands drove buyers to Atlanta Market.
"Atlanta Market has a big impact on our business -- it's the best market in the country," said retailer Howard Henschel, CEO and President of Norman's Hallmark who attended market with a delegation of six buyers sourcing for 68 locations in four states. "We missed it during COVID and in January because of travel problems. We came this summer to see new trends, to negotiate and to speak to the principals of our various vendors – all very important for our business."
Programming including the new GCX: Expo & Education, a joint presentation from GC Buying Group and IMC, also brought buyers out of their stores and back to Atlanta Market for networking, education and informed product discovery.
"It was so good to reconnect with vendors and fellow retailers after two-and-a-half years," said Bob Kratchman, president of Kitchen Kapers with four locations in Pennsylvania. "Special thanks to Janis Johnson and IMC for creating the GCX event. It confirmed for me the necessity of meeting in person."
Buyers used social media to share experiences and encourage others to make the trip to Atlanta Market. Designer Rhonda E. Peterson of Atlanta posted, "If you're a member of the trade and have not been to AmericasMart (lately), I think it's time you did. They have made some wonderful changes and updates to make your market experience even more pleasurable and productive."
In total, Atlanta Market attracted attendees from all 50 states, three US territories and 48 countries. Some 9% were new to Atlanta Market and 14% returned after a pandemic hiatus. The geographic breakdown of Atlanta Market buyers has returned to more a traditional pattern with international attendance rebounded to pre-pandemic levels and notable growth in attendees from the Midwest, Northeast and Southwest.
Connections Drive Commerce
Making connections with new buyers and reconnecting with existing customers was top of mind for brands and sales agencies at Atlanta Market.
"I certainly met a lot of new people at Atlanta Market that I didn't have exposure to before and probably wouldn't have found on the road," said Daniel Ratchford, national sales representative for décor brand Chelsea House. "Business is strong. This was my best Atlanta Market ever and a nice 'summer bump' for Chelsea House."
Jordan Godwin, director of marketing and graphic design for Chelsea House's sister brand Wildwood, echoed that sentiment, noting that about half of the brand's buyers were new accounts while the rest were existing buyers excited to be back at market. "After COVID, buyers are getting back into the swing of things. It felt like old times with people socializing, hanging out and talking. There has been an exciting buzz going on throughout the market."
The Summer 2022 Market was also an opportunity for established brands to continue to leverage investments made over the past few years in AmericasMart Atlanta's strategic campus updates. Gift and décor brand TAG experienced a continued benefit from a relocation made in Summer 2022.
"We have been averaging about 35% new accounts each market with buyers coming back to Atlanta Market and seeing our new location for the first time," said Thom Petrouski, TAG senior vice president of sales, who also reported growth in average order size and interest in "at-once" orders for immediate goods. "IMC really hit it out of the park with the showroom restack. This is the most cohesive Atlanta Market has ever been. The depth and breadth of product and grouping together of the lifestyle brands is what made the key accounts fly in and the independents come back to market."
For new brands, Atlanta Market offered an unmatched opportunity to connect with buyers and share their stories
Eva Lester who debuted her Gleam eyewear brand as part of the RISE pavilion of women- owned brands produced by JuniperMarket by IMC, explained. "Atlanta Market was a such big opportunity for exposure. I don't think I would have been able to meet this many buyers in one place without this chance."
The Summer 2022 Atlanta Market presented 8,000+ gift and home décor brands in 1,000+ showrooms and 1,110+ temporary exhibits including 250+ new, expanded and relocated exhibitors. It launched two new categories - Boutique LUXE and Cash & Carry LUXE – and three new showcases: two Emerging Brands Showcases featuring up-and-coming gift and personal care brands and RISE by JuniperMarket by IMC.
Key Accounts, Buying Groups and Associations Amplify Atlanta Market
Expansion of travel opportunities encouraged Atlanta Market attendance from key accounts, buying groups and associations.
Key accounts were a major presence at Atlanta Market bolstered by buyers from Ross Stores, TJX/Homegoods and Zulily returning for their first market since January 2022. Additional confirmed key accounts included 1-800 Flowers; Ace Stores; American Wholesale Book Co. ; Babcock Gifts; Ballard Designs; Beall's; Bed, Bath & Beyond; Belk Stores; Bloomingdales; Boscov's; Bronner's Christmas Wonderland; Burlington Stores; Carolina Pottery; City Furniture; Clive Daniel Home; Cracker Barrel; CVS; DD's Discount; Dillard's; Disneyland; Dollar General; Dollywood; Draeger's Market; Fred Millers; FTD; Gabe's; Geary's Beverly Hills; Haverty's; Hobby Lobby; HSN/QVC; Lands End; Lord & Taylor; Macy's; Meijer; MGM Resorts; Nebraska Furniture Mart; Nordstrom; Paradies; Patina Stores; Sam's Club; Steins Garden & Home; The J. Paul Getty Museum; Things Remembered; Travel Traders; Tuesday Morning; Walmart; Wayfair and Zulily.
Top trade associations used the Atlanta Market temporary exhibits to showcase member brands in pavilions including The Greeting Card Association's (GCA) *Noted @ Atlanta Market area, the Museum Store Association's (MSA) The Gallery Collection and the Virginia's Finest and Georgia Grown.
Atlanta Market hosted events for 13 associations and buying groups in Summer 2022. Of note was the new GCX: Expo & Education, a bustling one-day vendor display and a half day of programming open to GC Buying Group members. The Gift and Home Trade Association (GHTA) hosted a cocktail reception when Gift for Life honored founder Peter Schauben of Schauben & Co for his 30 years of service at $6 million raised.
Market Events Encouraged Discovery and Networking
Some 20+ events and gatherings enhanced buying energy throughout all three AmericasMart buildings. Building 3's mainstage hosted top international tastemakers as well as a standing- room-only Market Kickoff Party. Building two featured engaging cooking demonstrations and a bustling Buyer's Lounge. Building 1 presented tastemaker education and a toast to the new Designer Workspace. Buyers also enjoyed Instagrammable moments and product displays for Market Snapshot and new temporary exhibitors throughout the buildings.
The next Atlanta Market is Tuesday, January 10 – Monday, January 16, 2023.
Atlanta Market is the industry's premier gift, décor and lifestyle market. Housing the nation's largest gift product mix complemented by a broad selection of home décor, it features more than 8,000 brands across all categories. Held semi-annually at AmericasMart Atlanta, Atlanta Market attracts retailers and designers from every U.S. state and more than 60 countries. For more information, visit AtlantaMarket.com.
About International Market Centers: International Market Centers (IMC) serves as the center of commerce for the wholesale furniture, gift, home decor and apparel industries. With more than 20 million square feet of premium wholesale showroom space in High Point, N.C., Las Vegas and Atlanta, IMC has more than 60 years of relationships and experience creating scalable business platforms for wholesale commerce. With the launch of Juniper, a fully integrated omnichannel B2B commerce solution and multiline B2B e-commerce marketplace empowering buyers and sellers to better manage and grow their business at markets and year-round, IMC now provides the only omnichannel sales and marketing platform that seamlessly connects physical and digital wholesale commerce. www.imcenters.com.
###
Media Contacts
Chelsea Peabody Bohannon, 404.220.2141 or cbohannon@imcenters.com
Cathy Steel, 203.340.9251 or cathysteel@cathysteelassociates.com