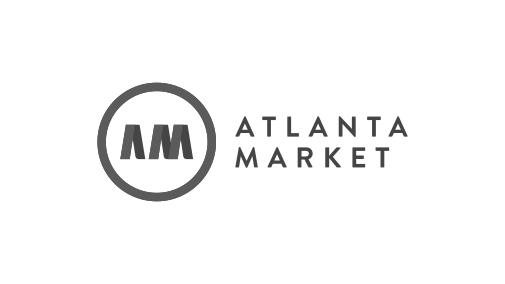 Atlanta Market Temporary Exhibits Accelerate Growth Trajectory in Winter 2022
ATLANTA – Atlanta Market accelerates the rebound of its expansive temporary exhibits – the most comprehensive of the Winter 2022 market season – presenting some 3,000+ gift and home décor lines by 1,000+ exhibitors across 10 exhibition halls January 12 – 16, 2022 at AmericasMart Atlanta.
"The Atlanta Market trade show experience is quickly returning to the vibrant and expansive discovery opportunity that the gift and home industry knows," said Scott Eckman, International Market Centers, executive vice president, chief revenue officer. "Buyers will find a mix of longtime favorite lines alongside newcomers, all bringing fresh new ideas to the marketplace."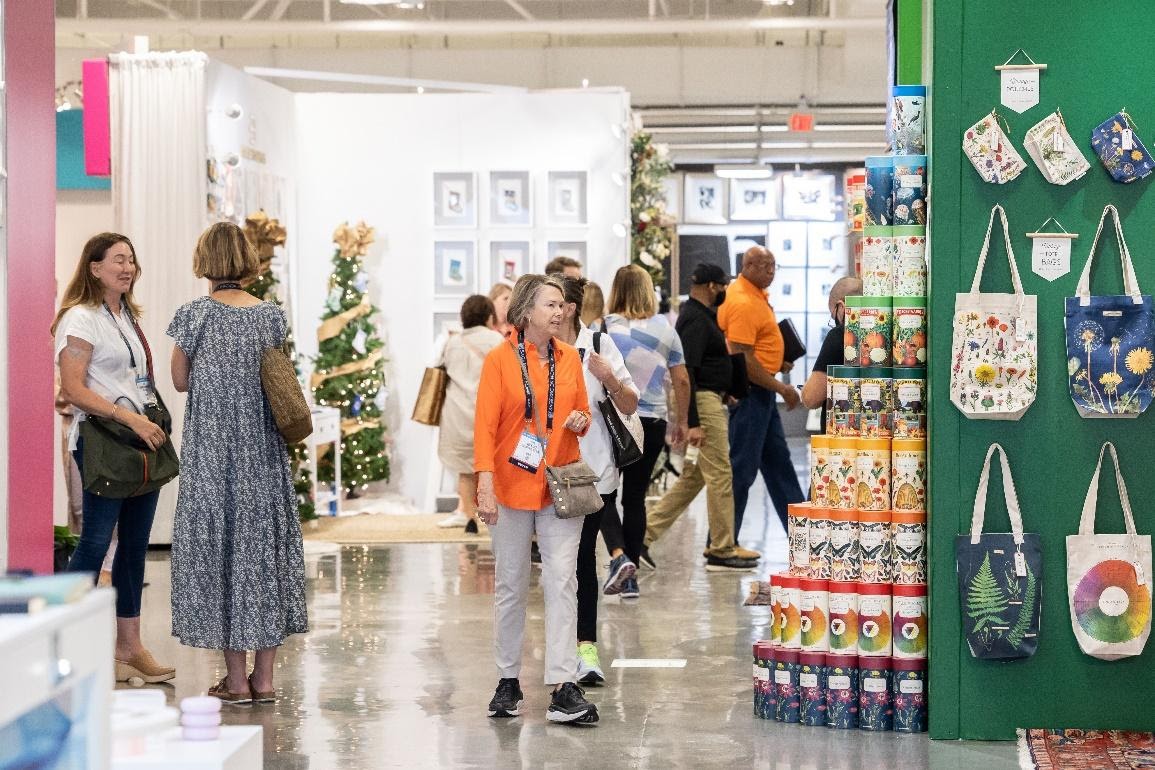 Atlanta Market Temporary Exhibits
Trade Organization Presence Grows
Despite the pandemic, Atlanta Market's temporary exhibits have exponentially grown, doubling each market since their brief hiatus in Summer 2020 and rebounding to near historic levels this winter. Bolstering the growth is the return of multiple trade organization pavilions on the trade show floor.
New in January is The Scottish Pavilion of 10 gift, gourmet and décor brands presented by Scottish Development International in Building 3, Floor 5. Gourmet Catalog takes its first trade show booth as a gathering place for current and prospective members in the Gourmet category in Building 2, Floor 2. The Georgia Grown Pavilion of Georgia agribusinesses returns to market with 17 gourmet food brands in Building 2, Floor 2. Museum Store Association's The Gallery Collection is again staged in Building 3, Floor 2 with 16 member brands.
Growth-Inspired Category Relocations
The Winter 2022 Atlanta Market growth also inspires category relocations to accommodate expanded offerings. HIGH DESIGN and HIGH DESIGN LUXE relocate 100+ brands to their historic location in Building 2, Floor 1. The relocation of Gourmet, Gourmet LUXE, Housewares, Tabletop & Entertaining and Tabletop LUXE returns 175+ brands to their historic location in Building 2, Floor 2. With this move, the 33 temporary neighborhoods are organized as:
Building 1

Floor 7: Fine Linens & Home Textiles; Home Accents & Home Furnishings

Building 2:

Floor 1: HIGH DESIGN; HIGH DESIGN LUXE

Floor 2: Gourmet; Gourmet LUXE; Housewares; Tabletop & Entertaining; Tabletop LUXE

Floor 3: Outdoor Living; Outdoor Living LUXE; Seasonal/Gift

Floor 4: Cash & Carry Jewelry

Building 3

Floor 1: ANTIQUES

Floor 2: Emerging Artists; The Gallery Collection; Global Designs; Handmade Designs; Handmade Jewelry; Made in America; Museum Gifts/ Fine Gifts

Floor 3: Body & Soul, Spa Products; Body & Soul LUXE; Children's World; Modern Child

Floor 4: Boutique; Boutique LUXE; Gentleman's Boutique; Jewelry, Fashion Accessories & Apparel

Floor 5: General Gift; On Trend Gifts
In Winter 2022, Atlanta Market temporaries will be presented Wednesday, January 12 –Saturday, January 15, 2022, from 9 a.m. until 5:30 p.m., and Sunday, January 16, 2022, from 9 a.m. until 2 p.m. ANTIQUES is open Wednesday, January 12- Friday, January 14, from 9 a.m. until 6 p.m., and Saturday, January 15, from 9 a.m. until 2 p.m. The temporary exhibits' product mix represents a wide range of merchandise including apparel, jewelry and accessories; baby and children's; general gifts; gourmet foods; handmade gifts; home décor and decorative items; housewares; Made in America; museum-quality gifts; personal care; seasonal and holiday; stationery; tabletop and more. The full list of exhibitors is available at AtlantaMarket.com/exhibitor/exhibitor-directory.
Atlanta Market is the industry's premier gift, décor and lifestyle market. Housing the nation's largest gift product mix complemented by a broad selection of home décor, it features more than 8,000 brands across all categories. Held semi-annually at AmericasMart Atlanta, Atlanta Market attracts retailers and designers from every U.S. state and more than 60 countries. Registration is open now for the January 11-18, 2022 Market. For more information, visit AtlantaMarket.com.
About International Market Centers: International Market Centers (IMC) serves as the center of commerce for the wholesale furniture, gift, home decor and apparel industries. With more than 20 million square feet of premium wholesale showroom space in High Point, N.C., Las Vegas and Atlanta, IMC has more than 60 years of relationships and experience creating scalable business platforms for wholesale commerce. With the launch of IMC's Digital Innovations division and the Juniper suite of digital sales and marketing solutions and B2B ecommerce marketplace, IMC now provides the only omnichannel sales and marketing platform that seamlessly connects physical and digital wholesale commerce. www.imcenters.com.
Tag:
Atlanta Market
Press Release