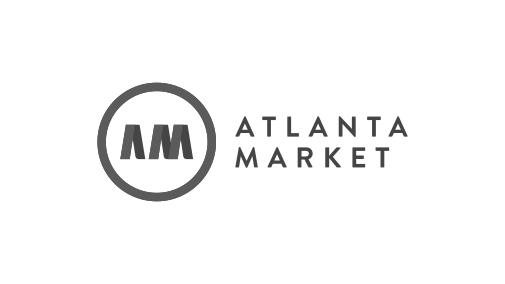 Atlanta Market Prepares for Largest Buying Event of Summer 2022
ATLANTA – July 8, 2022 – Atlanta Market is preparing to welcome top retailers and designers from around the world for the largest gift and home décor buying event of Summer 2022 July 12-18, 2022 at AmericasMart Atlanta. Nearly 250 new and expanded exhibitors are among 2,100+ permanent showroom and temporary exhibits, the launch of nine new categories and product showcases and a full roster of in-person events, seminars, association meetings, fundraisers and celebrations are set for the Market.
"The Market experience the industry craves is here in Atlanta," said International Market Centers (IMC) CEO Bob Maricich. "Exploration opportunities abound with new categories, showroom updates and programming filling the three AmericasMart buildings. Attendees can expect an invigorating and productive experience in Atlanta."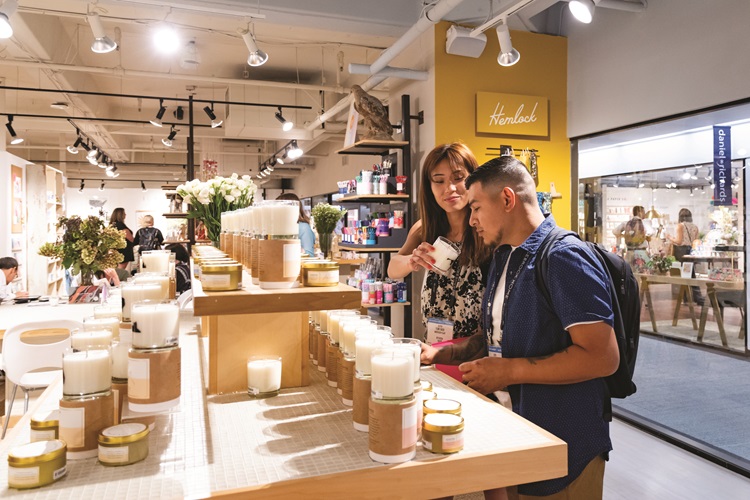 New Arrival Experiences Debut
The excitement of the Summer 2022 Atlanta Market begins upon arrival with new escalators delivering attendees to a state-of-the-art registration lobby in Building 1, Floor 2. Pre-registered buyers can expedite entry to the marketplace via banks of self-service Scan & Go kiosks both in AmericasMart Atlanta Buildings 1, 2 and 3 registration areas as well as local hotels (Atlanta Hilton, Atlanta Marriott Marquis and Hyatt Regency Atlanta in Downtown).
Home Décor buyers are greeted by The Designer Workspace – a gathering place, work and resource area – which features a whole new look as it reopens in a new location on Building 1, Floor 15. Attendees can celebrate its relocation at the "Designer Workspace Grand Reopening" event, on Thursday, July 14, from 4-6 p.m.
Showroom Updates in Gift and Home Décor
Atlanta Market's 1,000+ gift and home décor showrooms feature nearly 50 new, expanded and relocated brands and sales agencies.
The 300+ home décor showrooms featuring furnishings, décor, lighting, rugs and textiles on eight floors in Building 1 continue to be refined with some 13 showroom updates in Summer 2022. Latest updates are CMA Home (representing 16 home accessories, gifts, personal care and bedding brands) adding an additional location for its Bellino luxury linen line and Porch View Home (home furnishings, accessories and gifts) expanding.
The 700+ gift showrooms – encompassing general gift and lifestyle lines plus specialty categories including gourmet and tabletop, juvenile, outdoor living and seasonal on 19 floors in Buildings 1 and 2 – feature 34 updates for Summer 2022. Most recent updates are new showroom Rustic Arrow (metal art from Mexico) and an expansion for sales agency Gib Carson & Associates (representing 58 gift, decor, fashion accessory, personal care, souvenir, seasonal, gourmet other licensed product lines).
New Collections in Temporary Exhibits
Atlanta Market's 1,100+ temporaries expand with 200+ new-to-Atlanta exhibitors and the launch of two new categories, three new brand showcases and four new and expanded association partnerships.
Some 30+ unique gift and home décor categories are presented in 10 exhibition halls with two new categories – Boutique LUXE and Cash & Carry LUXE – debuting this summer. Three showcases bring new brands to Atlanta Market: two Emerging Brands Showcases (located in Building 3, Floors 3 and 5) feature up-and-coming gift and personal care brands; and JuniperMarket by IMC presents RISE, a curated showcase of 11 women-owned, values-based brands making their Atlanta Market debuts in Building 3, Floor 2.
Top trade associations are using the Atlanta Market temporary exhibits to showcase their member brands. The new GCX: Expo & Education is a one-day vendor display of some 40+ housewares and gourmet brands open to GC Buying Group members on Wednesday, July 13, followed by a half day of programming on Thursday, July 14. The Greeting Card Association (GCA) presents *Noted @ Atlanta Market, an exclusive area featuring greeting cards made by member brands. Museum Store Association's (MSA) The Gallery Collection expands to 70+ exhibitors for Summer 2022. Additionally, the Virginia's Finest Pavilion of gourmet companies from Virginia returns to the Gourmet collection after a pandemic hiatus alongside the Pavilion of Georgia-made products.
Atlanta Market's temporary exhibits' product mix represents a wide range of merchandise including apparel, jewelry and accessories; baby and children's; general gifts; gourmet foods; handmade gifts; home décor and decorative items; housewares; Made in America; museum-quality gifts; personal care; seasonal and holiday; stationery; tabletop and more. The full list of exhibitors is available at AtlantaMarket.com/exhibitor/exhibitor-directory.
Programming Fills the Campus
Atlanta Market's 20+ engaging tastemaker presentations, gourmet demonstrations, tours and events fill all three AmericasMart Atlanta buildings.
Three keynote events in the Building 3 atrium include a live floral demonstration; a discussion featuring leading interior design and design entrepreneurs presented by Architectural Digest; and tips for how to generate consumer exposure in the coveted Oprah's Favorite Things list, "Good Morning America" and "The View". Three demonstrations in the Jura Gourmet Demonstration Kitchen in Building 2 feature four culinary creatives making an impact locally, nationally and internationally. Five seminars in the Atlanta Market Seminar Space in Building 1 cover topics including unlocking new revue streams, tips from top retailers, design trends, challenges women business owners face and values-based sourcing. Additionally, two tours and a consultation session with the IMC Buyer Services team allow buyers to learn about Atlanta Market's vast product offerings.
Market celebrations include the Market Kickoff party featuring Fleetwood Mac tribute band Rumours and Party in the Kitchen, a special housewares and gourmet floor party in the JURA Demonstration Kitchen presented as part of the GCX: Expo & Education, both on Wednesday, July 13.
Atlanta Market also will present Instagrammable moments, a vignette of Market Snapshot finalists and other pop-up experiences throughout the market. A full list of Summer 2022 Atlanta Market events is at AtlantaMarket.com/Attend/Events.
Additional amenities include complimentary food and beverages plus shuttle services to the Atlanta airport and free and fixed-rate parking. A new, free shuttle from the AmericaMart campus to Hartsfield-Jackson Atlanta International Airport runs Wednesday, July 13 – Saturday, July 16. Shuttles from Downtown, Midtown and Buckhead hotels run Tuesday, July 12 – Monday, July 18 and from the Atlanta Decorative Arts Center (ADAC) Tuesday, July 12 - Friday, July 15 and Monday, July 18. Additionally, Atlanta Market offers free buyer parking at two garages within walking distance of the AmericasMart campus (83 Andrew Young International Blvd. and the American Cancer Society at 112 Baker St. NW) and fixed rates at 12 additional locations. More information is at AtlantaMarket.com/Attend/Travel.
Come Together Fundraising Benefits World Central Kitchen
Some 30 brands and sales agencies are joining forces with IMC and Gift for Life to raise funds for crisis-related hunger relief. The "Come Together" fundraiser supports World Central Kitchen's (WCK) #ChefsForUkraine program which has served more than 27 million meals across eight countries since Russia invaded Ukraine on February 24, 2022.
Come Together is raising funds in three ways: JuniperMarket will donate $5 per order (up to $5,000) through August 1; IMC will match donations (up to $5,000); and participating vendors will donate a portion of proceeds from Atlanta Market sales. Confirmed participating vendors to-date are 47th & Main, Anne McGilvray, Beekman 1802, Creative Co-Op, Design Work Ink, Faithworks, Fine Lines, Firefly Candle, Fred & Friends, Gentleman's Hardware / Barrel and Oak, Good Citizen, Heartfelt, Ivystone, J Douglas, Lucky Feather, McCrea's Candies, OneCoast, Paddywax, Rock Scissor Paper, Santa Barbara Design Studio, Schauben & Co, Scout, Skeem-DH Home Brand, Slant Collections, Stephan Baby, Stephen Joseph/Karma, Studio Oh!, TotalEE Gift and Transpac. Atlanta Market donors will be entered to win hotel stays for the winter 2023 Atlanta Market. More information and direct donations are at https://donate.wck.org/fundraiser/3931045
Industry Organizations at Atlanta Market
Atlanta Market will host events for 13 associations and buying groups in Summer 2022. Of note is the Independent College Bookstore Association (ICBA) hosting its first member meeting at Atlanta Market and Brixy, a network of independently owned and operated baby stores, returning for a member meet-up. Other programming includes MAI Retailers and Palmer Marketing hosting vendor forums; a Fair Trade Federation meet-up; a GHTA cocktail reception; an HTI Product Tour; a PPP Digital Product Tour; the Executive Leadership Summit meeting; MSA National Board meeting; and SWBG member meeting. Association members also will be active in the GCA *Noted @ Atlanta Market pavilion, MSA's The Gallery Collection and the GCX: Expo & Education.
For the Summer 2022 Atlanta Market, showrooms are open Tuesday, July 12 – Monday, July 18, 9 a.m. – 6 p.m. (Order Until Eight is Thursday, July 14 and Friday, July 15 in selected showrooms); and temporary exhibits are open Wednesday, July 13 – Saturday, July 16, 9 a.m. – 5:30 p.m., and Sunday, July 17, 9 a.m. – 2 p.m. (ANTIQUES Wednesday, July 13 – Friday, July 15, 9 a.m. – 6 p.m. and Saturday, July 16, 9 a.m. – 2 p.m.)
Atlanta Market is the industry's premier gift, décor and lifestyle market. Housing the nation's largest gift product mix complemented by a broad selection of home décor, it features more than 8,000 brands across all categories. Held semi-annually at AmericasMart Atlanta, Atlanta Market attracts retailers and designers from every U.S. state and more than 60 countries. For more information, visit AtlantaMarket.com.
About International Market Centers: International Market Centers (IMC) serves as the center of commerce for the wholesale furniture, gift, home decor and apparel industries. With more than 20 million square feet of premium wholesale showroom space in High Point, N.C., Las Vegas and Atlanta, IMC has more than 60 years of relationships and experience creating scalable business platforms for wholesale commerce. With the launch of Juniper, a fully integrated omnichannel B2B commerce solution and multiline B2B e-commerce marketplace empowering buyers and sellers to better manage and grow their business at markets and year-round, IMC now provides the only omnichannel sales and marketing platform that seamlessly connects physical and digital wholesale commerce. www.imcenters.com.
###
Media Contacts
Chelsea Peabody Bohannon, 404.220.2141 or cbohannon@imcenters.com
Cathy Steel, 203.340.9251 or cathysteel@cathysteelassociates.com