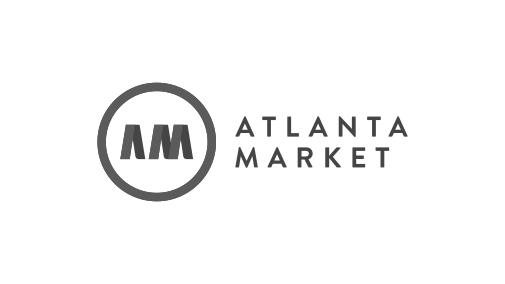 Winter 2023 Atlanta Market Offers New Year Refresh and Restart
ATLANTA – January 6, 2023 – Atlanta Market is set to inspire and invigorate the national retail and design community at its Winter 2023 staging. Fresh product offered by 300+ new and expanded resources among some 2,100+ permanent showrooms and temporary exhibits, three new product categories, 20+ market events and celebrations and participation from 15 industry associations invites exploration at the January 10-16, 2023 buying event at AmericasMart Atlanta.
"Buyers and suppliers in the mood for a refresh and restart will find everything they need at Atlanta Market this winter," said Bob Maricich, International Market Centers (IMC) CEO. "New categories open new business opportunities, engaging programming encourages new ideas and the ability to connect with peers from across the nation will provide the impetus to consider what's next in 2023."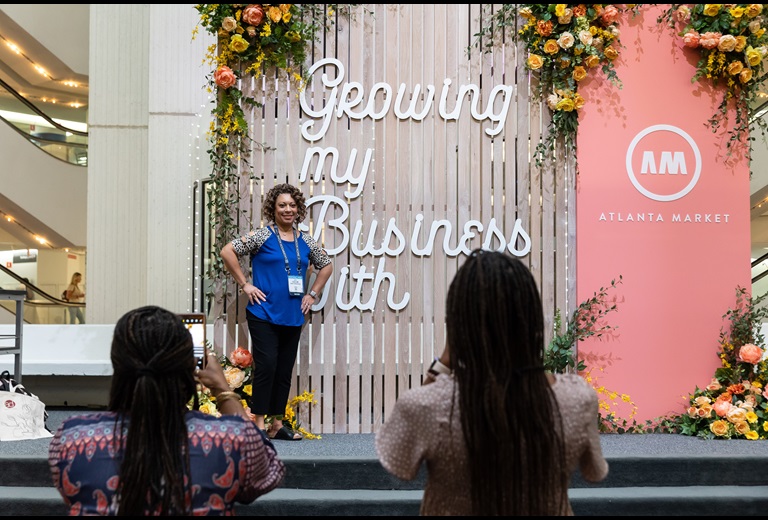 Expanded Resources
The Winter 2023 launch of new product destinations further diversifies Atlanta Market's expansive gift offerings and complementary home furnishings presentation of 8,000+ lines in 1,000+ permanent showrooms and 1,100+ temporary exhibits.
Leading updates in Home is the soft-launch of the new Casual/Outdoor industry destination. Some 50+ heritage brands, industry leaders and innovators in outdoor furniture, accessories and more introduce the collection. An additional six showroom updates further strengthen Atlanta Market's 350+ home décor showrooms presenting indoor and outdoor furnishings, décor, lighting, rugs and textiles on 12 floors in Building 1.
In Gift, updates are found throughout the general gift offerings as well as specialty categories including seasonal and gourmet, tabletop and housewares. Some 23 showroom updates bring more apparel, accessories, décor, toys, decorating elements, holiday décor, dinnerware, glassware and serveware to the expansive gift offerings of Atlanta Market: some 700+ gift resources on 19 floors in Buildings 1, 2 and 3.
Atlanta Market's temporary exhibits are optimized in Winter 2023 with the launch of two new categories and a series of strategic relocations. Two new categories – LUXE and General Gift LUXE – expand Atlanta Market's signature luxury neighborhoods to nine. Relocation of two home décor temporary categories – Fine Linens & Home Textilesand Home Accents & Home – create new synergies with the adjacent HOME showroom collection in Building 1. The new location of the Cash & Carry Jewelry and Cash & Carry LUXE categories allows for seamless exploration with order-writing Boutique, Boutique LUXE, Gentleman's Boutique, Jewelry, Fashion Accessories & Apparel categories. In total, Atlanta Market presents some 1,100+ temporary exhibitors in 36 categories in 10 exhibit halls.
Engaging Programming and Amenities
Atlanta Market presents some 20+ events over five days including live cooking demonstrations, keynote events and seminars plus parties, amenities and more. Highlighting programming is the launch of FIRST LOOK East, an expansion of IMC's proprietary trend education, that explores two localized and one national trend through products offered at Atlanta Market. For Winter 2023, FIRST LOOK East is explored through an at-Market seminar, tour and vignette.
Industry-leading education fills AmericasMart's three buildings. In Building 3, three keynote presentations allow buyers to hear from retail and design tastemakers on a series of topics including storytelling in retail, emerging design trends and brand building. The JURA Demonstration Kitchen in the heart of the gourmet, housewares and tabletop collection in Building 2 heats up in Winter 2023 with four live demonstrations that explore the cuisines of Italy, the Caribbean and France plus a practical tips and tricks for assembling a stunning Charcuterie platter. More educational programming offered in the Building 1 seminar space covers color trends, social media and business operations.
Buyers looking for guidance in exploring Atlanta Market's expansive offerings have the opportunity to hone-in on specific categories. Guided tours cover Casual/Outdoor Furnishings, Home and the temporary exhibits. Additionally, a series of market orientation sessions help new buyers better understand the AmericasMart campus.
Hallmark market celebrations bring the industry together. The "Market Kickoff Party" celebrates a new year of markets with live entertainment. The "Designer Workspace Soiree" invites attendees to celebrate the new home of AmericasMart's gathering and resource space for the design community. Buyers also will enjoy interactive elements throughout Atlanta Market like Instagrammable moments, a vignette of Market Snapshot finalists, FIRST look vignettes and engaging amenities. A full list of Winter Atlanta Market events is at AtlantaMarket.com/Attend/Events.
IMC supports buyers' travel to Atlanta Market with shuttle services and free and fixed-rate parking. Free shuttles run to and from 20 Atlanta-area hotels and the Atlanta Decorative Arts Center (ADAC) as well as from AmericaMart campus to Hartsfield-Jackson Atlanta International Airport. Additionally, Atlanta Market offers free buyer parking at two garages within walking distance of the AmericasMart campus and fixed rates at 12 additional locations. More information is at AtlantaMarket.com/Attend/Travel.
Industry Partners Embrace Atlanta Market
Industry associations and buying groups are expanding their engagements with Atlanta Market as they return after a pandemic-related hiatuses. GC Buying Group assembles some 80+ vendors and 160+ buyers assembling for the GCX: Start the Year Conference with education, a vendor showcase and multiple networking events hosted exclusively at Atlanta Market. Four other organizations have a presence on the trade show floor: Greeting Card Association's *Noted at Atlanta Market, Museum Store Association's (MSA) The Gallery Collection, Georgia Grown and Fair Trade Federation.
Ten groups host gathering spaces, vendor forums and meetings: American Specialty Toy Retailing (ASTRA), Hallmark, HTI, MAI Retailers, North American Farmers Direct Marketing Association (NAFDMA), Palmer Retail Network Purchasing Power Plus (PPP), Southwest Buying Group (SWBG), The Good Toy Group (TGTG) and Wild Birds Unlimited (WBU). Additionally, IMC will gather selected group leaders for conversations and networking during Atlanta Market.
For the Winter 2023 Atlanta Market, showrooms are open Tuesday, January 10 – Monday, January 16, 9 a.m. – 6 p.m. (Order Until Eight is Thursday, January 12 and Friday, January 13, in selected showrooms); and temporary exhibits are open Wednesday, January 11 – Saturday, January 14, 9 a.m. – 5:30 p.m., and Sunday, January 15, 9 a.m. – 2 p.m. (ANTIQUES Wednesday, January 11 – Friday, January 13, 9 a.m. – 6 p.m. and Saturday, January 14, 9 a.m. – 2 p.m.)
Atlanta Market is the industry's premier gift, home and lifestyle market. Housing the nation's largest housing the nation's largest product mix for gift complemented by a broad selection of home décor, furnishings and apparel and home to the nation's largest outdoor living presentation. Atlanta Market features three buildings with 51 floors and thousands of brands that attracts retailers and designers from every U.S. state and more than 60 countries. Registration for the January 10-16, 2023, Atlanta Market is open now at AtlantaMarket.com.
About International Market Centers: International Market Centers (IMC) serves as the center of commerce for the wholesale furniture, gift, home decor and apparel industries. IMC has more than 60 years of relationships and experience creating scalable business platforms for wholesale commerce. Our premium showroom spaces spanning more than 20 million square feet in High Point, N.C., Las Vegas and Atlanta, paired with our digital tools connect the wholesale industries we serve. IMCenters.com..
###
Media Contacts
Chelsea Peabody Bohannon, 404.220.2141 or cbohannon@imcenters.com
Cathy Steel, 203.340.9251 or cathysteel@cathysteelassociates.com