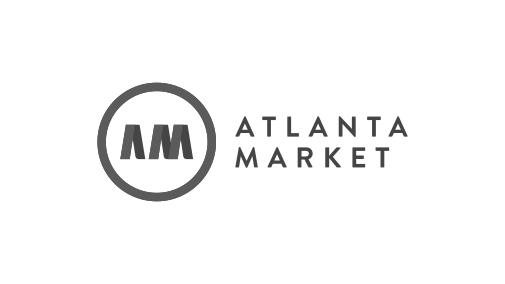 Atlanta Market Opens Winter 2023 Market Snapshot Voting
ATLANTA – January 3, 2023 – "People's Choice" voting is now open for the Winter 2023 Atlanta Market edition of Market Snapshot, International Market Centers' (IMC) showcase of exciting, new, innovative and trendsetting products from its home and gift exhibitors. Buyers are invited to select favorites among 40 products via online voting at AtlantaMarket.com/MarketSnapshot. Winners will be announced on the opening day of the January 10-16, 2023, Atlanta Market at AmericasMart Atlanta.
"The first Market Snapshot finalists of 2023 showcase the vibrancy of the trendsetting new gift, décor, furnishings and lifestyle product found at Atlanta Market," said Dorothy Belshaw, IMC executive vice president, chief customer officer. "Notable among the finalists are brands from Atlanta Market's newest collections, the Casual Furniture showrooms and the LUXE and General Gift LUXE temporary exhibits providing fresh inspiration for buyers."
The 40 finalists – featured in both permanent showrooms and temporary exhibits at the Winter 2023 Atlanta Market – were showcased on Atlanta Market's social media channels (@AmericasMartATL on Facebook and Instagram) for eight weeks leading up to the buying event. At-market they will be featured in a vignette in Building 1, Floor 1. (Note: Finalists' product photos are available at https://www.dropbox.com/scl/fo/p0ws7r260ja2ng624a5uw/h?dl=0&rlkey=d8cei5v4rk71sxz70gu9gy1b5.)
The Atlanta Market Winter 2023 Market Snapshot finalists are:
Accent Décor - Barisan Wall Planter (B1 18-E18)
Acquabella - Opal Quiz Bathtub (Stover Sales B1 15-D11)
Ahmad Tea London - Kew Garden Tea Caddies (B2 Fl 2-725)
Aluminate Life - Release Essential Oil Collection (B3-2404)
Assouline - Classics Collection (B2 1-100)
Bassett Mirror Company - Newport Console (B1 11-F11)
Caracole - Well Appointed Chair (B1 14-C8)
Cotier Brand - Convokin Napkins (B3 5-2606)
Coton Colors - Fundamentals Collection (B2 6-601)
Denik - Full Alphabet Notebook Collection (Road Runners B2 15-1500)
Elle Cree - Fly Agaric Mushroom Paint-by-Numbers Kit (B3 2-1913)
Flora Bunda - Contemporary Speckle Blush Watering Can (B1 19-E21 and JuniperMarket.com)
Global Views - Ashley Childers Cade Stool (B1 14-C15)
GOT BAG - Rose Pearl Rolltop Backpack (B3 5-2609)
Hot Girls Pearls - Chicklet Bracelet Collection (B3 4-403)
Iron Collective - Iron Canal Black Teakwood + Sandalwood + Tobacco Flower Candle (B1 8- 611)
Jeffan International - Vintage Travel Posters (B1 13-E12)
Jo-Liza International - Palermo Bench (B2 1-217 and JuniperMarket.com)
Kalalou - Ceramic Mushroom Mug (B2 10-1018)
Kingsley Bate - Lucia Dining Chair (B1 4-B8)
Lili Allesandra - Peru Pillow Collection (CODARUS B1 15-A1)
Lily Juliet - Popsicle Servers (B2 1-207)
Lovegrass Designs - Cows Come Home Dinner Plates (B2 2-411 and JuniperMarket.com)
Luxe B Pampas Grass - Pampas Grass and Dried Flower Bouquet (JuniperMarket.com)
Mixy - Sundance Cocktail Kit (Diverse Marketing B2 14-1418)
Mod Paper Lounge Company - Green Geometric Acrylic Cocktail Pick Set (B3 5-1100 and JuniperMarket.com)
MoDe Patio Living - Skyy Collection (4-C9)
Momma Pots - Gemstone Collection (B2 1-523)
Mud Pie - Sand Toy Totes (B2 6-680)
Natural Inspirations - Cyprès Fragrance Collection (B3 3-2412)
Punchkins - Bubbles Over Troubles Plush Champagne Bottle (B3 5-2809)
Sea and Grass - Kids Collection Rainbow Backpack (B3 4-2414)
Seaside Casual - La Lampe Light Tray (B1 3-D7)
Served - Insulated Pitchers (Synergy Sales Associates B2 8-837)
Shebobo - 50's Straw Bucket Bag (B3 4-1604)
Studio A Home - Cabriolet Tall Cabinet (B1 14-C1)
Sullivans - Beaded Wooden Candleholders (B1 18-A1 and JuniperMarket.com)
Tisch New York - Tray, Extra Large Round, Lines (Yellow Multi) (B2 2-100C)
Umbra - Montage Shelf (B2 1-103)
Zafferano - Poldina Pro Micro Lamps (B2 1-203)
Atlanta Market is the industry's premier gift, décor and lifestyle market. Housing the nation's largest gift product mix complemented by a broad selection of home décor and casual furniture, it features more than 8,000 brands across all categories. Held semi-annually at AmericasMart Atlanta, Atlanta Market attracts retailers and designers from every U.S. state and more than 60 countries. Registration for the January 10-16, 2023, Atlanta Market is open now at AtlantaMarket.com.
About International Market Centers: International Market Centers (IMC) serves as the center of commerce for the wholesale furniture, gift, home decor and apparel industries. With more than 20 million square feet of premium wholesale showroom space in High Point, N.C., Las Vegas and Atlanta, IMC has more than 60 years of relationships and experience creating scalable business platforms for wholesale commerce. With the launch of Juniper, a fully integrated omnichannel B2B commerce solution and multiline B2B e-commerce marketplace empowering buyers and sellers to better manage and grow their business at markets and year-round, IMC now provides the only omnichannel sales and marketing platform that seamlessly connects physical and digital wholesale commerce. IMCenters.com.
###
Media Contacts
Chelsea Peabody Bohannon, 404.220.2141 or cbohannon@imcenters.com
Cathy Steel, 203.340.9251 or cathysteel@cathysteelassociates.com