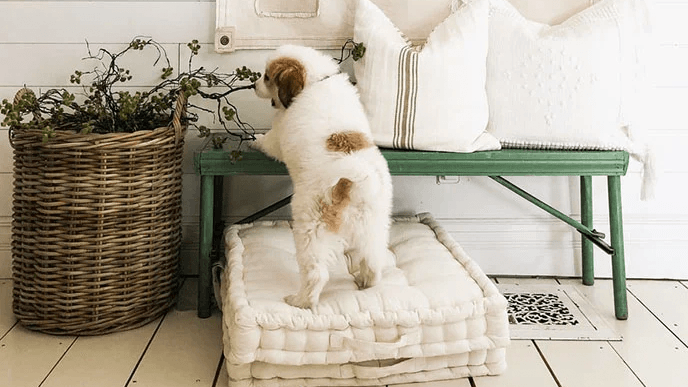 Shop the Show: The Art of Home
This summer, a curated group of leading lifestyle voices -- our Shop the Show alumni -- will steer us toward the most inspiring, functional and beautiful finds for today's new, home-oriented lifestyles from brands you can shop at Atlanta Market. Join us and our alumni as we explore the summer's top trends for all aspects of home life.
Creating a stylish, well-organized home is truly an art, and we've never been more tuned in to our home environments than we are right now. Our current home-based lifestyle can be a source of inspiration and wonder with just the right amount of motivation. From home reorganization to DIY projects and crafting, many are finding new ways to refresh their living spaces from the inside out. Some of our Shop the Show creatives share this season's essential products and tips to give home a sense of individual style and functionality.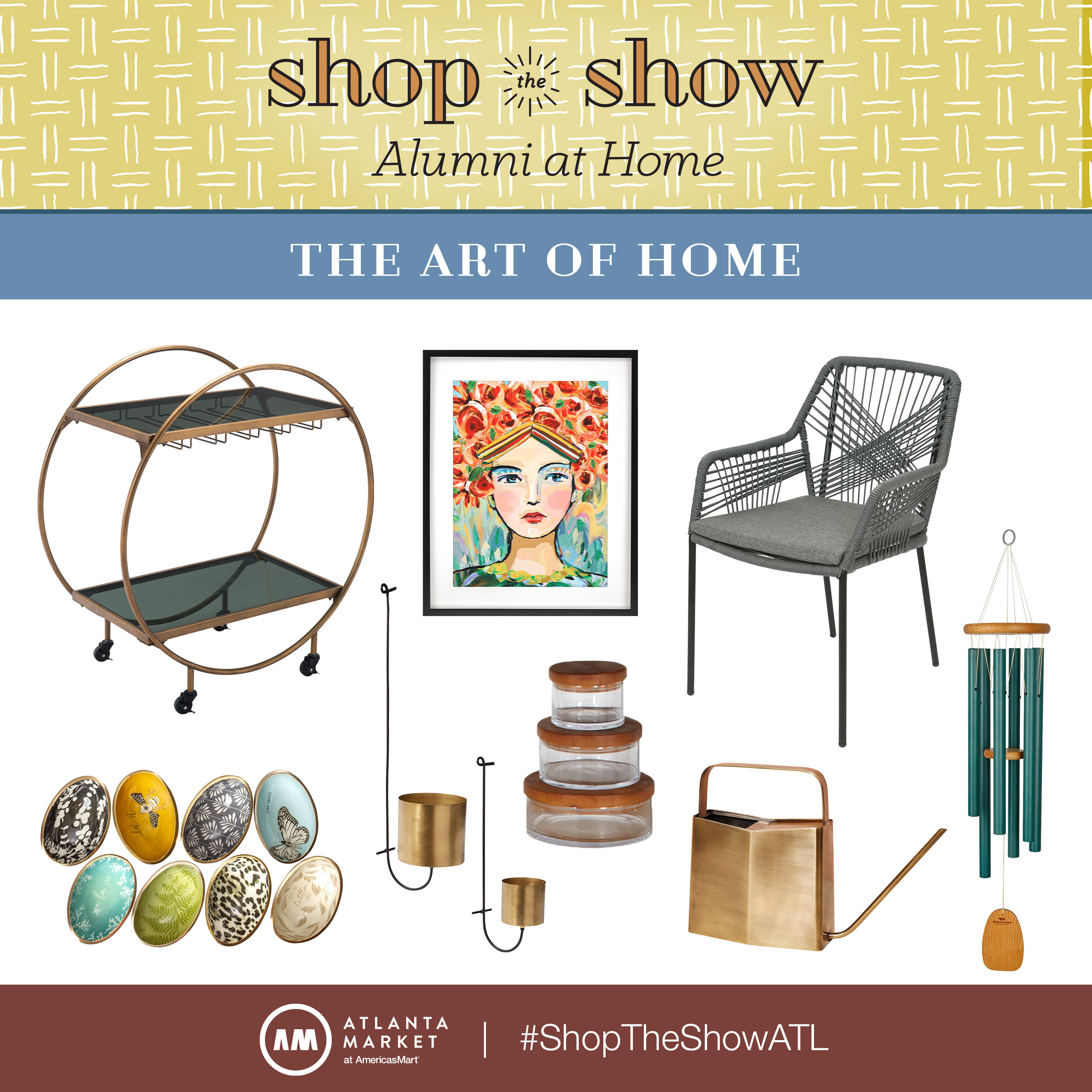 Getting Organized
Home should feel like an oasis. When the world outside feels overwhelming and chaotic, home organization projects can provide a much-needed sense of order. The first step, according to power organizers Clea Shearer and Joanna Teplin of The Home Edit, is to decide on the aesthetic of a space and let that style lead the way. "First make it smart, then make it pretty," urges the duo, noting that having mismatched pieces makes a space look disheveled and disconnected. "If you decide to mix products, just make sure the items look intentional together," they add. Coordinating sets of bins, baskets and attractive boxes are about to have their moment, along with multi-tasking storage solutions like rolling carts.
"Creating order during such uncertain times has felt like the ultimate form of self care," says Food Network personality and cookbook author Kelsey Nixon, who describes the feeling of reorganizing problem areas of her home as therapeutic. "Basically, it's all about breaking up things into small projects every day," advises Brittany Watson Jepsen of the lifestyle blog The House That Lars Built, adding, "I find that if I can tackle just one piece each day I don't feel so overwhelmed." To get that "a-ha!" feeling of achieving a small mental victory every day, The Home Edit team recommends starting with mini-projects like a single drawer and moving on from there. Stackable trays, dividers and organizers are headed in a stylish direction to make these projects an aesthetically pleasing experience. "It's those bite-sized victories that will keep you going," says The Home Edit team.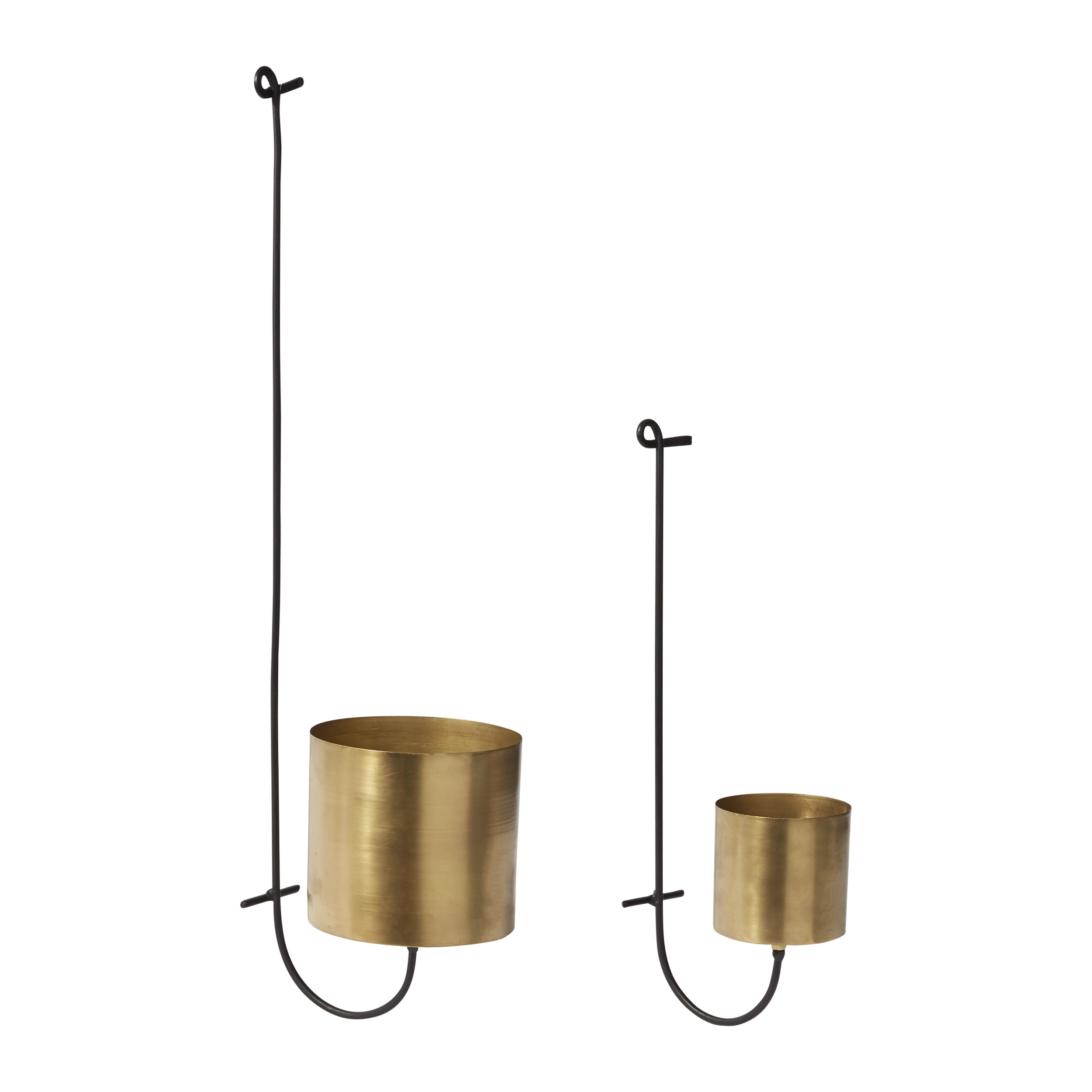 "Don't feel like you need to tackle an entire room at once. It's not always realistic and can lead to feeling overwhelmed or crying in the corner." - Clea Shearer & Joanna Teplin

Outdoor Beauty
If home is an oasis, then outdoor living areas are the lush green spaces that provide a welcome breath of fresh air. Even the most minimalist garden, from a simple flower bed to a grouping of potted plants on a balcony, has the power to revive and reorganize our thoughts. Planters, garden accessories, and outdoor lounge furniture designed for maximum style and comfort will be sought-after items as we look outside for inspiration. "Time at home has made me appreciate the outdoors," says Kelsey Nixon. "It's been a magnificent spring, and I've paid a lot more attention to the beauty of my surroundings." Lifestyle blogger and retailer Landyn Hutchinson of Living with Landyn agrees that the pause at home has nurtured a reconnection with outdoor spaces. "I love being home. I am so grateful for our backyard right now, we've been spending time planting and mulching...it's been awesome."
Designer and TV personality Mat Sanders believes investing in the outdoor room is key, and sees it as the hot zone for retailers and designers this season and beyond. "Outdoor spaces, no matter how big or small, will be on the top of everyone's list to redesign. Everyone is longing for the outdoors so expect to see people getting creative with outdoor living!"
And for those with no outdoor spaces, a few indoor potted plants, wall-mounted planters, or even a colorful botanical print will help to bring the magic of nature indoors.
Future of Design
What does the future hold? After spending more time than usual at home, people are rethinking their spaces with an eye on refreshing their style, increasing their multifunctional aspects of their space, and creating "happy little corners" of their home that spark joy and invite creativity for DIY and art projects. "Since people are spending more time at home," says Monika Hibbs, "projects that have been pushed aside are finally getting their attention!" She forecasts that many people will be updating their kitchens, bedrooms and gardens in the coming months. "I rearranged my apartment so that it worked for my new daily life," says designer Mat Sanders, embracing multifunctionality to the fullest. "I moved my desk next to the window, put my second sofa in storage, and turned my dining room into a gym!"
The art of balancing functional design with beauty has led to a resurgence in DIY projects and crafting, a silver lining that many of our Shop the Show alumni are embracing. Brittany Watson Jepsen has been making use of the creative areas of her home to craft paper weavings and pounded flowers — adding both beauty and quality family time to her daily routine! "We associate DIY projects with major remodels or furniture builds," says Liz Marie Galvan, "but they can be as simple and family-oriented as a fort or outdoor game that everyone in the house can enjoy doing and building." Tiffani Thiessen agrees with the idea of harnessing family time in pursuit of creativity. "For us being creative is a release as well as a way to bond as a family," she says, adding, "we find inspiration through each other."
"As we have fewer people over for socializing, people are starting to rethink their spaces to work for them." - Mat Sanders
Home (and Life) Inspiration
Here are just a few of the simple ways our Shop the Show alumni have been finding to stay engaged and inspired during their time spent at home:
"This has been challenging for all of us, but if we can continue to find the laughter and really concentrate on the many silver linings then we can continue to muster through." - Tiffani Thiessen
"There is something so relaxing ending your day with a fresh magazine with a cup of tea. A little bit of relaxation and inspiration to wind down after a busy day." - Monika Hibbs
"I've been enjoying having time to just sit outside. The forced slowness has allowed me to just sit, even for a few minutes, and that's been really nice." - Chris Marcum
"Quarantine has been all about using the time afforded to us by the world slowing down and investing in yourself. It can be as small as taking an online dance class, but you'll be surprised at the motivation you'll find in connecting with your inner creativity." - Mat Sanders
"We created a little home fort with blankets strung across a string, filled with pillows and a comforter. It stayed up for a few days and we had so much fun watching movies on a tablet, and taking a family afternoon nap over the weekend." - Liz Marie Galvan
"Everything in your house could potentially be a channel to something beautiful. Have you seen those recreations of famous paintings done with items in your home? Or here's an idea of one I did with my toddler — we collected items in every shade of the rainbow. It was fun for both of us!" - Brittany Watson Jepsen
"I feel as if I find inspiration and creativity when I slow down. During this time, I've been able to feel super creative because I've had time to slow down and create content from my everyday life." - Landyn Hutchinson


"I like to think that quarantine has forced us to become our own guest in our home, so we are trying to really complement that with fun happy little things." - Liz Marie Galvan
Shop the Show is sponsored by Accent Decor.
Stay tuned for our upcoming Shop the Show Alumni at Home series and be sure to register for our summer Atlanta Market, August 13-18.
Tag:
Atlanta Market
Blog Post
Shop the Show