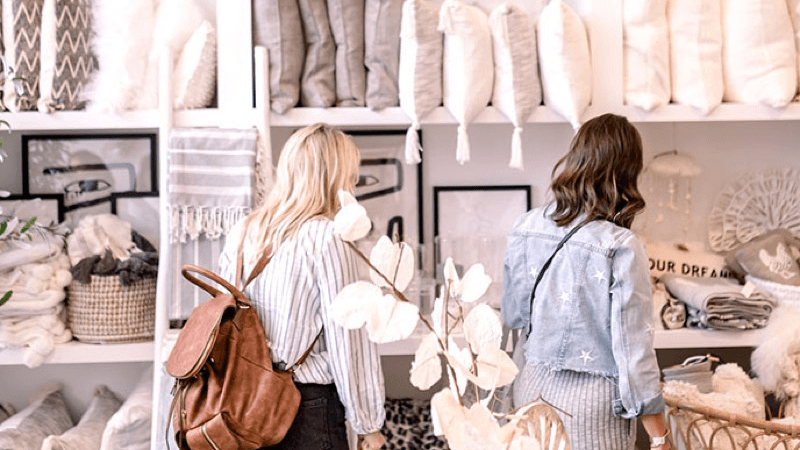 Shop the Show: Retail Revival
This summer, a curated group of leading lifestyle voices -- our Shop the Show alumni -- will steer us toward the most inspiring, functional and beautiful finds for today's new, home-oriented lifestyles from brands you can shop at Atlanta Market. Join us and our alumni as we explore the summer's top trends for all aspects of home life.
We've always been inspired by the ingenuity and adventurous spirit of retailers, who take on the daily demands of delivering fresh inspiration and essential products to the rest of us. As retailers enter their most challenging period in modern times, they look forward to adapting new strategies to serve up the latest trends in home furnishings, accessories and gift items. Several of our Shop the Show lifestyle and retail experts share their sage marketing advice on connecting with customers, as well as what they're looking forward to seeing now that shops are opening their doors again.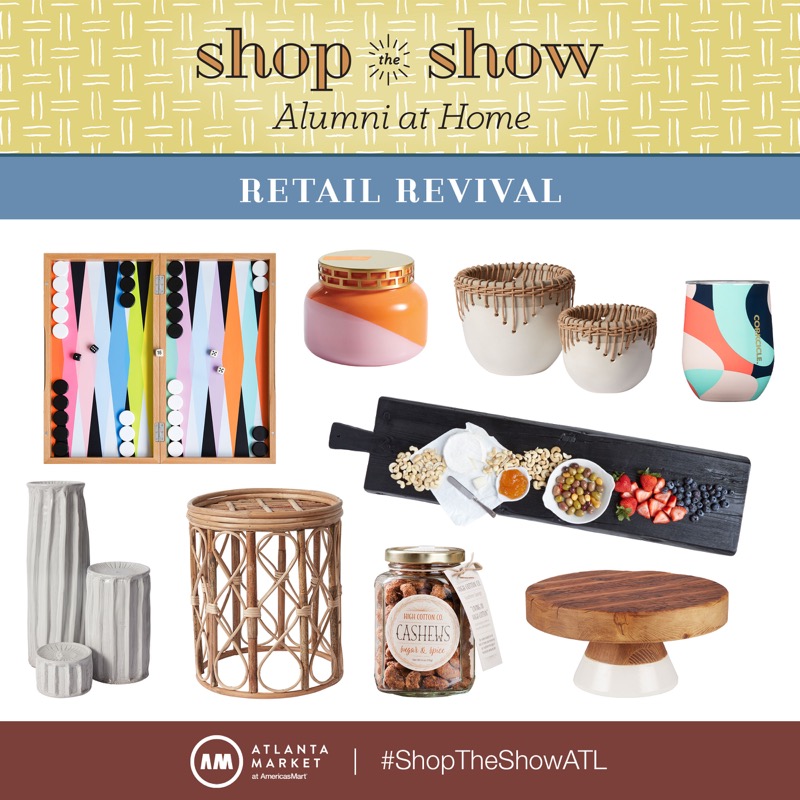 Keeping Up Community
Though keeping our distance has been essential over these recent months, in many ways we are all more closely linked now than we have ever been. Remote offices, video conferencing and e-commerce have all made working and shopping more accessible than ever before. "The general consensus is that everyone has been surprised by how well their teams have adapted to working remotely," says Houston-based interior designer and retailer Paloma Contreras. "It has absolutely been an interesting time for us," says lifestyle & entertaining author and shop owner Monika Hibbs. "We took this time to strategize and be creative. We are listening to our customers to make their experience seamless and enjoyable!" Like many retailers, her shop has been offering extra amenities such as online shopping, curbside pickup, and even solo shopping appointments. HGTV star and interior designer Brian Patrick Flynn reminds us, "I think it's smart to know that designers will always shop for home goods online because of efficiency." His preference is to source items like casegoods, mirrors, and accessories online whenever possible, but he appreciates the old school approach for certain items. "When it comes to upholstery, I definitely want to actually feel the piece in person. Luckily, shipping a fabric sample can be enough to seal the deal!" Ultimately, says lifestyle blogger and author Brittany Watson Jepsen of House of Lars, "it's about sensing and filling the current needs of clients. My number one piece of advice is to identify the needs of your customers and serve them."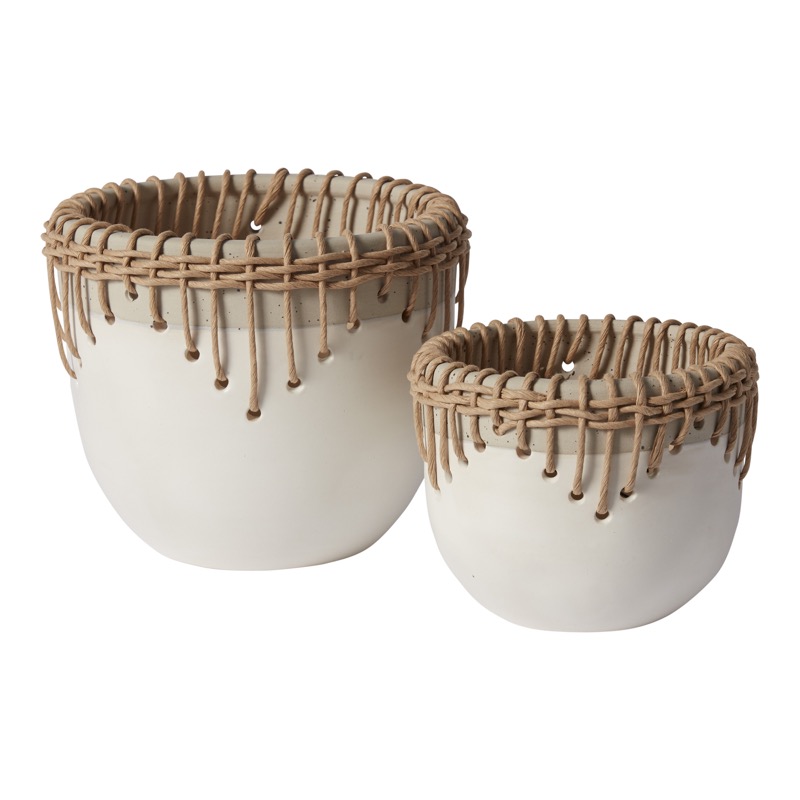 "We immediately pivoted our business to serve our customers more by offering them all the stay-at-home activities we've been designing and offering for years for free or at a discount. People joined our newsletter in order to receive the items, so it was great for us and great for them!"
While more and more business has been moving online, it's vital for retailers to keep customers informed and nurture a sense of community. "Make sure your social media pages are up to date and current," suggests Monika Hibbs, who has also been sending out regular newsletters to foster those important connections she has built over the years. LA-based designer and frequent celebrity home stylist Mat Sanders agreed with this idea, offering the following advice. "Host Instagram live interviews," he advises, "share your advice and tips on your social media, and offer specific inspiration as a way to sell your goods. Take advantage of all the time people are spending looking at their phones to capture an audience now." Offering small gifts with purchase, fun promotions, and partnering with a local charity are all ways they suggested to make customers feel special, as though they're doing more than just purchasing a new item for their home. The online space is here to stay, and can be a powerful tool to connect with customers now and in the future. "Invest in listening to your customers and what it is they're searching for," says Kelsey Nixon, a Food Network personality and creator of her own culinary product line. "Embrace digital platforms to carry your brand's look, feel, and voice from retail shelves to directly in their homes."
Landyn Hutchinson of the popular lifestyle blog, Living with Landyn, opened her first retail store earlier this year in Nashville. She's optimistic that our industry's collective drive and passion will carry the day. "I believe anyone can do anything. I love my customers; it's been hard not being able to see their faces in the store every day." For a successful rebound to in-store sales, she encourages fellow retailers to take each day at a time and be consistent. "Stop and really think about what you want and what steps you need to take to get there."
"When we are finally back to normal, I think people will value products geared toward human connection."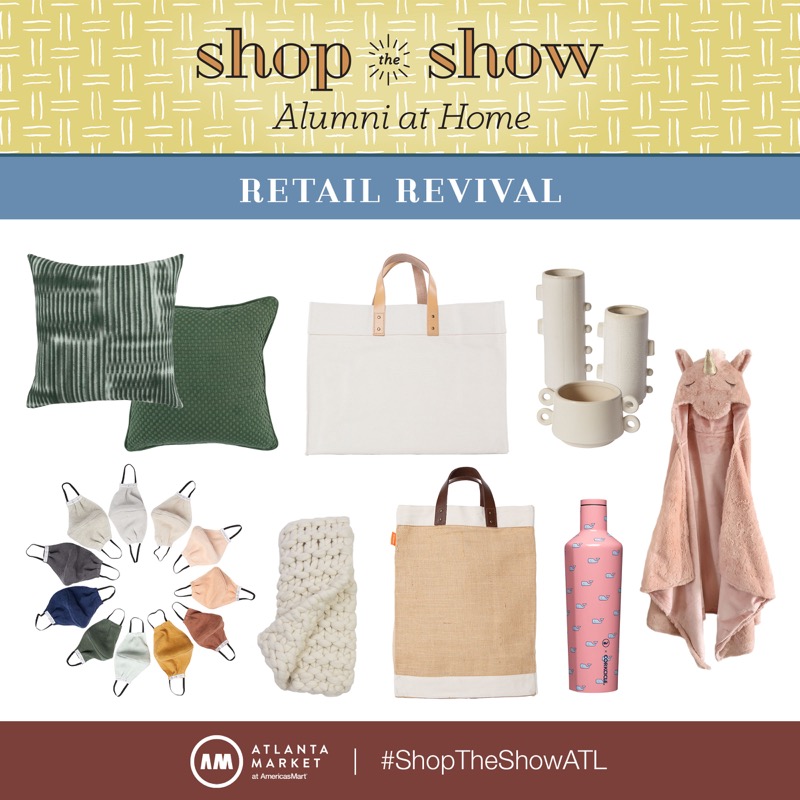 Looking Forward
Even as we return to public life, retailers agree that a newfound appreciation for our home environment will remain, and things that make home spaces more fun, functional and beautiful will top consumers' shopping lists for some time. Whimsical items for the home will likely be best sellers, such as toys and games, positive and uplifting artwork, and all things brightly colored. Designers will be sourcing everything from comfortable furnishings and casegoods to unique accessories as their project calendars fill up once again. "People are spending an unprecedented amount of time at home," says Paloma Contreras, "and are realizing just how important it is for their houses to be comfortable, functional, and beautiful." Lifestyle blogger and online retailer Landyn Hutchinson believes that our home style and lifestyle will be changing. "We want our home to be a place where we enjoy spending our time," she says, "that's why I believe we will be making purchases to ensure our home is our happy place." Customers will be seeking little luxuries such as candles, home fragrances, as well as kitchen necessities and tabletop items for a return to hosting friends and family. "I think most people will have a new appreciation for those everyday comforts that they took for granted," says Kelsey Nixon. "Now a trip to a favorite department store or local boutique may feel like a luxury."
"I think that at the end of all this we will have different ways of doing business: better ways, more creative ways. The lessons we are learning now will result in a better way forward."
The New Necessities
Here are some of the must-haves our Shop the Show alumni are forecasting will top the shopping lists of clients and customers now that public life is resuming its normal pace:
"Multi-use furniture will be key in the age of quarantine!" - Mat Sanders
"I think people will start to pay a premium for anything that just makes them feel good. Whether it's a comfortable sofa or a happy piece of art, anything that makes being inside nearly 24 hours a day better is worth the expense." - Brian Patrick Flynn
"Anything that has to do with being outside will be big, as we enter these warmer summer months...entertaining loved ones either inside our homes or outside." - Monika Hibbs
"Dining and entertaining essentials will be big, as people look to bring together friends and family and celebrate being together again." - Mat Sanders
"As many people have been spending more time in their kitchens, kitchen accessories have also been big selling items." - Monika Hibbs
"Bedrooms are becoming more like sanctuaries as families look for places to have some alone time. Luxurious bedding and pillows in tranquil textures and colors will be big." - Mat Sanders
"Little mood boosters like a great candle or home fragrance are perfect for creating more ambiance at home. We've also found that tabletop is doing really well at our store. People can't dine out, so they're taking the time to set beautiful tables at home." - Paloma Contreras
"I think we have become sentimental, and many are investing in thoughtful purchases and things that create comfort and joy for them and the ones they hold close to their hearts. Items such as picture frames, vases and candles are great gift ideas." - Monika Hibbs
"I think customers will genuinely just be excited to shop in general! I think you may see customers gravitate towards investing in essentials – those things that will be used and used a lot."
Shop the Show is sponsored by Accent Decor.
Stay tuned for our upcoming Shop the Show Alumni at Home series and be sure to register for our summer Atlanta Market, August 13-18.
Tag:
Atlanta Market
Blog Post
Shop the Show