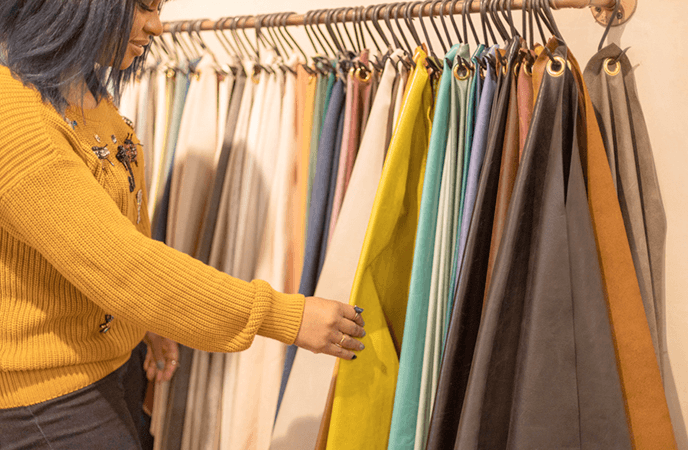 Humanizing Your Brand
This blog post is from contributing writer, DeAnna McIntosh
We are more than halfway through 2020, and there are numerous aspects of our world that have dramatically shifted - which has largely impacted the retail industry.
Here are a few of the startling statistics:
An estimated 25,000 shops could close permanently this year (50-60% will be mall-based)
A third of America's malls will disappear by next year
In March 2020, the National Retail Federation predicted that the industry would lose $430 billion in revenues in the third quarter of 2020.
It is important for you to keep abreast of the statistics and changes happening in retail so you can continue tweaking your business strategy to adapt to the ever-changing retail landscape.
With focus, perseverance, and a well-defined plan, you can and will overcome these statistics and emerge as the new leader of retail.
One of the biggest shifts in retail since the pandemic began that is critical to action to, is the strong and undeniable demand to humanize your brand.
Humanizing your brand means to give your brand a genuine human personality that is relatable, transparent, and authentic.
When Covid-19 began spreading in the US, retailers were forced to be vulnerable and communicate with their customers about how they planned to navigate this new unknown. We saw many of these emails coming directly from the Business Owner (versus sending a generic newsletter), providing the authenticity that customers were wanting. These emails assured customers that retailers were taking this seriously, outlining safety plans they were implementing.
We saw marketing messaging turn from "selling" into "relating", to draw in customers based on an emotional connection versus primarily on impulse.
Since teams all over the world are still quarantining, we continue to see genuine, raw content from Brands, giving an "inside look" that we've never been granted before.
After the death of George Floyd and the international awakening to Black Lives Matter movement, consumers began calling for a level of brand transparency deeper than ever before.
Now, in addition to supply chain transparency, consumers demand transparency about your values.
In June 2020, when black squares were being posted all over Instagram in supposed signs of solidarity with the Black Lives Matter movement, we saw some companies provide diversity and inclusion plans they were rolling out. We saw other companies who simply posted a hashtag and nothing else, which was perceived as ingenuine. Consumers expected an authentic and heartfelt response and action plan regarding their support of the movement (the same way they crafted this for navigating the Covid impact).
With brand humanization, it's important to note that not responding at all to major happenings, is actually saying a lot.
We witnessed companies who made statements on social media get called out in the comments and in the news, because their internal hiring practices and company culture did not match their statements in the media, or messaging and imagery they produce. Their statement was then perceived as nothing more than a publicity stunt.
This new level of humanizing your brand requires that your company values are not only crystal clear, but also align with your actions.
It's contradictory to say that diversity, inclusion, and equity for all people is a part of your value system, but there are no People of Color in your office above the Manager level or at all. It's also contradictory to say that if there are no People of Color in your marketing campaigns or events, and you don't carry any brands with Founders of Color.
Brands are being held to the same standards as individual people. Consumers want to ensure that their Covid-impacted dollars are being spent with companies whose values and beliefs they share.
There has never been a better time to review your company values and ensure they reflect your true heart and vision, and move forward with cultivating a company that reflects those values in all aspects of your operations.
DeAnna Bio:
DeAnna McIntosh is a trend-setting, results-driven Retail Consultant with 14+ years of experience helping brands drive sales, conversion, productivity, innovation, and engagement. As the Founder and Global Retail + E-commerce Consultant at The Affinity Group International and Retailing Evolved Community, she is actively moving the retail industry forward through strategically building and strengthening the independent retail economy in both developed and emerging markets. DeAnna is a Thought Leader and Change Maker, often called upon to speak and inspire audiences that the future that retail is in their grasp.
Be sure to follow DeAnna on social media and check out her website.
Links:
Website www.theaffinitygroupinternational.com
Website www.diversifyretail.com
Instagram: www.instagram.com/theaffinitygroup
Twitter: www.twitter.com/theaffinitygrp
Tag:
Atlanta Market
Blog Post