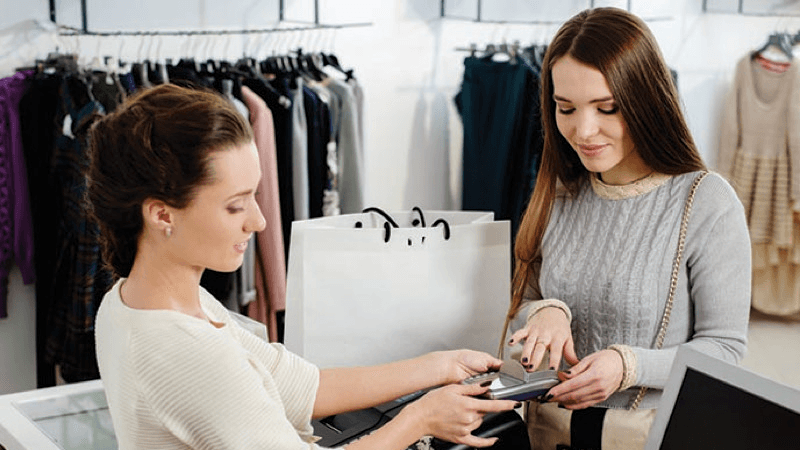 Buy Now, Pay Later
The future of payments is already here. Here's what your store needs to know.
As younger generations mature and their spending power increases, it makes sense that how customers want to pay for things are changing, as well. No longer can retailers accept credit cards, checks or cash alone as their preferred payment methods but instead, the savviest of retailers are welcoming payments that include currencies, platforms and programs among their collective payment options- with installment payments leading this change.
The idea of shopping now and paying later is not a new one. After all, this is essentially what credit cards have always offered to consumers. The difference now, however, is that many customers do not want to get credit involved at all.
With both millennials and Generation Z driving this transformation, merchants who do not shift their forms of payment acceptance, risk not gaining dollars from this core consumer audience. Yet what new payments make the most sense for retailers? How exactly do they work? And most importantly... why do these new payment options matter?
Why is Introducing New Payment Options Important?
With consumers having access to shop at nearly every twist, turn or touchpoint they make nowadays, creating friction-less shopping experiences is essential in both capturing and keeping their attention. The catch? This includes how they choose to pay for what they want. With payment options that include scan and go payments such as Apple Pay to installment payments that do not rely on credit such as Afterpay and Sezzle, consumers know they have options- and expect retailers to have them, as well. In fact, MoneyTips.com explains that "millennials tend to be the most cautious with credit- perhaps because many of them came of age during the housing crisis and subsequent recession." Expanding on this, TD Bank revealed in a recent survey that nearly 25% of millennials do not even have a credit card, and an astounding 82% believe our society will eventually become cashless. Considering this, it's critical to accept the reality that technology-led payments are increasingly becoming important for retailers- particularly apparel, accessory, home good and novelty boutiques- to incorporate into their businesses.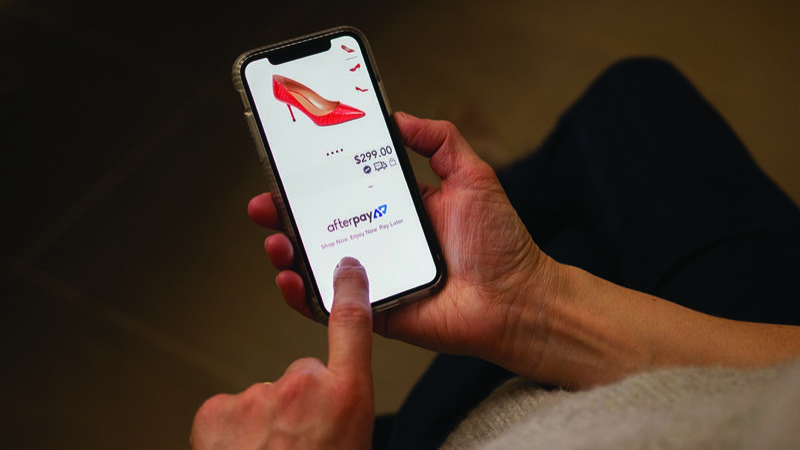 What are Installment Payments?
The idea of shopping now and paying later is not a new one. After all, this is essentially what credit cards have always offered to consumers. The difference now, however, is that many customers do not want to get credit involved at all. This is where installment payment companies have reaped the rewards of this growing trend in payment preferences, ultimately giving customers what they need- which is immediate payment on the items purchased and an increase in consumer spending as a result of welcoming this payment option.
Payment platforms such as Afterpay and Sezzle both offer a buy now and pay later program that allows customers to get what they want when they want it without compromising their credit- or getting credit involved at all. The only time they pay an additional fee, in fact, is if they miss a payment due, thus creating a rewarding situation for all involved when paid on time. As for retailers, it's as simple as signing up on each respective site they want to partner with- such as Afterpay.com- then beginning to inform their customers this is an option they welcome. Brands and retailers such as Urban Outfitters, Anthropologie, Revolve, DSW and Kylie Cosmetics have already found this to be worthwhile, with Revolve's CEO Mike Karanikolas explaining Afterpay to be "incredibly easy to work with and a tremendous partner for our business."
Finally, remember that consumers are leading the changing landscape in payments and as a result, how they shop is changing, as well. For many, that includes identifying who accepts the payment option they want to pay with first, then deciding where they will shop second. When you factor this as well as the above considerations into your retail business, make sure that your store does not create a barrier among consumers simply due to the lack of payments you may or may not accept.
Nicole Leinbach Reyhle is the founder and publisher of Retail Minded, the co-founder of the Independent Retailer Conference and a regular contributor to various publications that include entrepreneur.com. Additionally, Reyhle is the author of the book "Retail 101: The Guide to Managing and Marketing your Retail Business" from McGraw-Hill and has supported Small Business Saturday from American Express as their spokesperson. Follow Reyhle on Twitter at @retailminded.
Sources: Retail Dive, TD Bank
Tag:
Atlanta Market
Blog Post