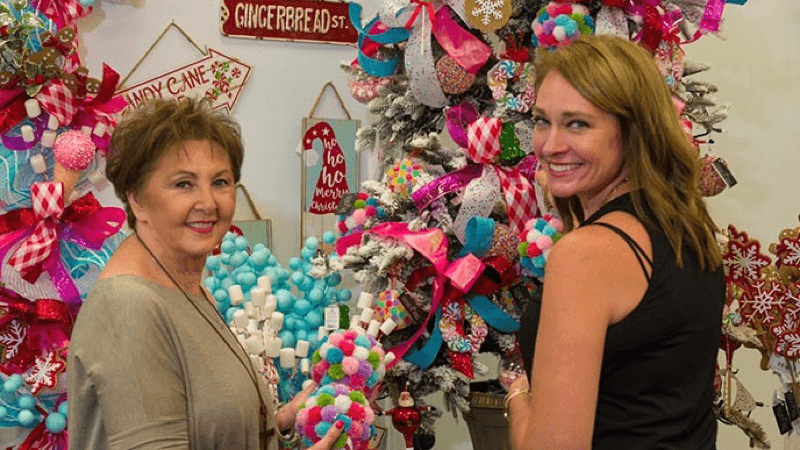 A Family Tree Thrives Online
Sometimes even the best ideas don't turn out how one expects... and sometimes that ends up being a very good thing.
Such is the case for the Pence family, owners of The Trendy Tree, an online retailer of holiday-related Christmas tree trimmings, ribbons, trim, and seasonal craft projects.
Jeannie Pence and her husband, Terry, has a vision in 2007, to start a Christmas tree farm on their 10-acre property in rural Mississippi. Jeannie was working as a nurse practitioner at the time, but had dreams of running the farm when she retired, and taking her grandkids to chop down a tree every year as a new family tradition.
Her brother, who had a successful e-commerce business selling parts for vehicles like lawn mowers and go-karts, suggested the Pences start an online store selling Christmas ornaments to offset the expense of starting the tree farm.
"We started with an investment of around $500, and put our inventory of ornaments in my sun room," recalls Jeannie. "My brother showed me how to build a website, and the orders started trickling in. Every night, we'd pull the ornaments for the orders, pack them up, and do the labels right there in our house."
She started with products from Old World Christmas, then later added RAZ Imports, at the suggestion of her daughter, Carrie Martin. For the first three years, they only purchased wholesale products through the RAZ and Old World Christmas websites, folding the profits back into the business for more inventory.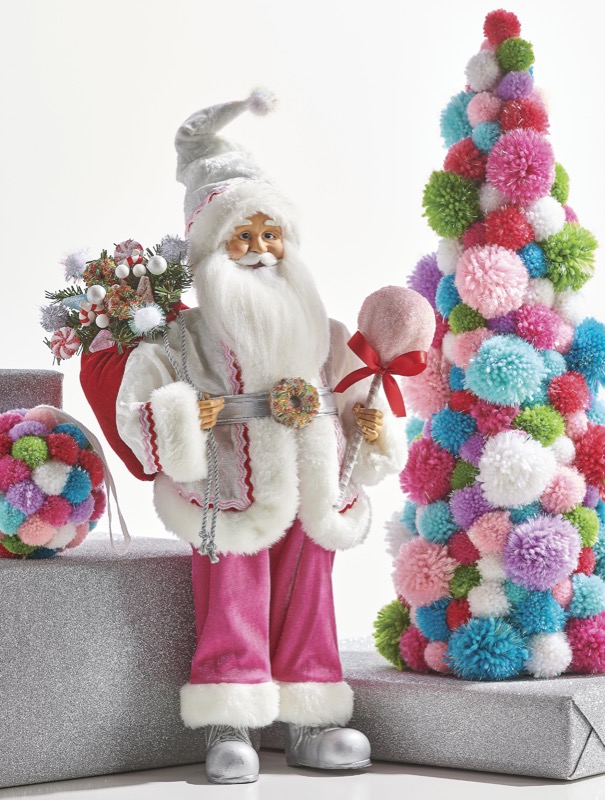 As for the trees? "They were a lot of work," admits Jeannie. "And when you look at the return on investment, we realized focusing on the website would be more profitable." So her husband retired early, Jeannie quit her job, Carrie and her husband, Mark, joined the business, and the family focused full-time on running The Trendy Tree.
While they started solely with glass ornaments, the family could quickly see that while the fourth quarter was the most profitable time of the year, it would be wise to find products to carry that would expand sales throughout the year. They started adding home decor and tabletop decorations, and then chose to dabble in crafting supplies.
"That's what really changed our business," says Jeannie. They added mesh, wreath forms, ribbon, and other crafting accessories to their mix, and since they have done a steady, year-round business with these items, along with silk flowers, twine, crafting equipment, and other supplies.
"Now our inventory has around 5,000 products," says Jeannie, adding that they now store their inventory in a warehouse in town.
After a few years of only ordering inventory online, Jeannie and Carrie were invited to an AmericasMart show by their RAZ reps. "We were afraid we'd be overwhelmed at first!" recalls Carrie. They initially started just visiting a handful of vendors, but eventually branched out to buy from other resources. Their vendor base has expanded to 15-20 companies, but Carrie still believes that it's a good idea- especially for new retailers- to start small and only order from a few vendors at first. And she likes to keep an open mind, believing that if you attend market with specific ideas of what you're looking for, "you'll end up chasing rabbits." Instead, she says, "we let the market tell us what we need."
While many of their customers know exactly how to decorate a wreath or tie a perfect bow, there are also plenty who don't. Around 2012, The Trendy Tree released its first YouTube video tutorial, showing how to create a holiday wreath. Jeannie jokingly cringes to think how unprofessional those first videos are. "I was just flying by the seat of my pants!" she says.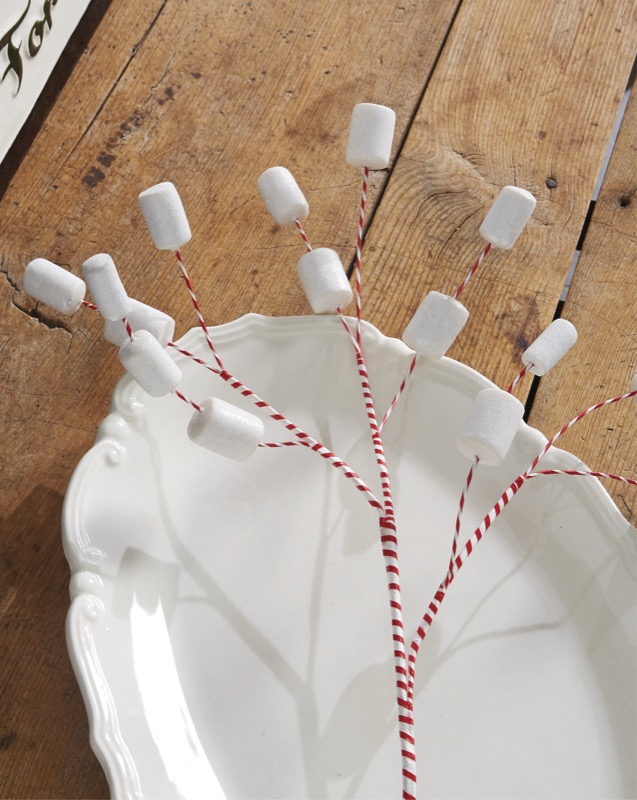 But she and Carrie grew more confident and professional with every video they filmed, and eventually added videos shows new products to help customers get a sense of the size of an item or how it can be used. Today they have more than 75,000 subscribers and a library of more than 400 videos. They monetize the channel with ad revenue. They also do Facebook Live sessions and are experimenting with YouTube Live sessions. Blog posts on the Trendy Tree website link to tutorial videos and include SKU numbers for the supplies; in some cases, a bundled kit is available with everything needed for the project.
While it's difficult to know exactly how a customer stumbles upon a website, the family is certain that the YouTube videos have increased traffic and sales. "Customers will even sometimes make a comment, 'I saw you on YouTube!'" says Jeannie.
Last summer, The Trendy Tree took a big step: Carrie opened a 1,500 square-foot storefront in Pontotoc, Miss. The store now functions as a showroom for trimmed trees and other seasonal decor, and as a studio for the production of the videos.
"When we go to market, we get to see all of those beautiful displays," says Carrie. "We wanted a showroom where our customers could come in and see, touch, and feel." The displays will change throughout the year, and most of the stock- which is only about one-third of what's offered online- consists of pre-made goods and grab-and-go decor like ornaments. Customers can also order custom wreaths.
And what about those 500 Christmas trees they planted more than a decade ago? "They're probably around 10 to 12 feet tall now," says Jeannie. She and her husband never sold a single tree, and recently sold the property so they could build their retirement home.
They did, however, once take the grandkids out to chop down a tree, just as Jeannie had dreamed they'd do. It was a cold and rainy day, and it proved to be much more work than anticipated- another case of things not turning out as expected. But unlike that ill-fated expedition, the little website that started by happenstance continues to thrive into a successful business.
Become a YouTube Personality!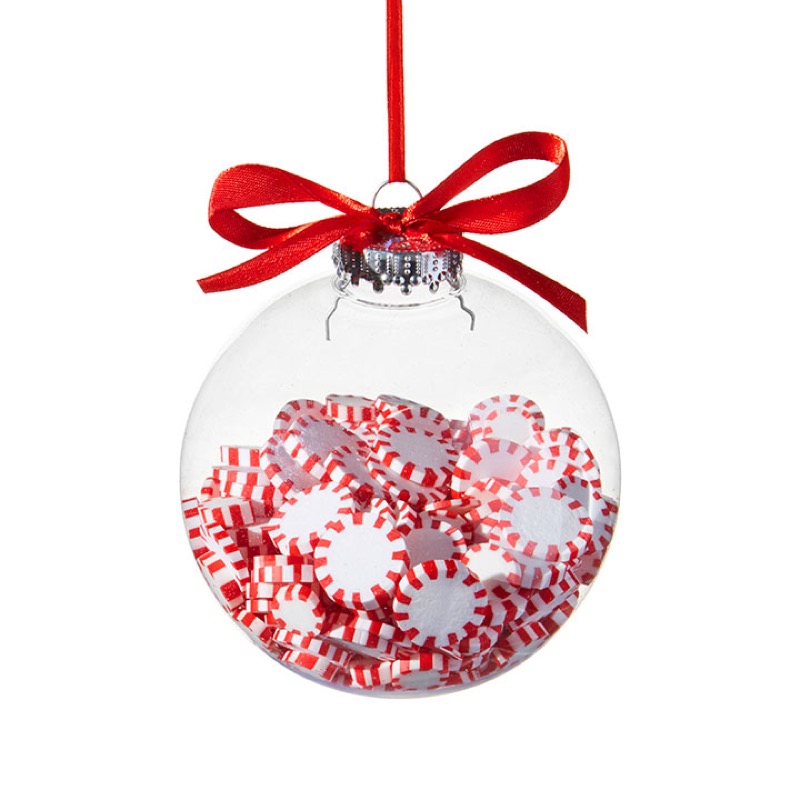 What to start a YouTube video series for your own store? Use this advice, courtesy of Jeannie Pence and Carrie Martin of The Trendy Tree.

1. Have a plan. Know exactly what you're going to do before you sit down and start your project. If you're using supplies from your store, customers will need the SKU number of exactly what you're using- they'll want the exact same thing they see in the video.
2. Prepare some banter. "You don't want to just sit there and work without saying something," cautions Jeannie. "It's hard to keep the chatter going, but it's important."
3. Cross- promote everything. Make sure that you direct YouTube viewers to your website, direct social media followers to your YouTube videos, and provide links on your website to your social media and YouTube outlets. If you have a brick-and-mortar store, add signage encouraging shoppers to follow your brand online. Every aspect of your presence, both online and onsite, should reference the other aspects.
4. The "stage fright" will fade. Initially you might feel awkward in front of the camera. Don't give up- confidence and comfort will grow with every video you make.
5. Pay attention to SEO. SEO, or Search Engine Optimization, can make or break a website. "You really need to pay attention to keywords and the use of titles," says Carrie, so the video and your website will fare well in online searches. There are dozens of free online resources that can help you get started.
For more information:
The Trendy Tree
Pontotoc, MS
Photography provided by The Trendy Tree and RAZ Imports
To see holiday offerings for yourself, join us for our Spring Mini Market, March 4-6, 2020.
Tag:
Atlanta Market
Blog Post