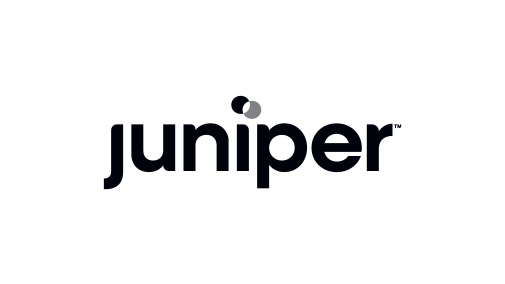 JuniperMarket Launches Blog for Buyers
Content Connects Trend Insights with Transactional Capabilities
As a fast-follow to the recent launch of JuniperMarket, a new B2B ecommerce platform powered by IMC, a new JuniperMarket blog – available at Blog.JuniperMarket.com – expands opportunities for buyers to discover and transact with millions of gift, home and apparel resources available through the digital marketplace.
"JuniperMarket enables buyers and sellers to connect anytime and everywhere, and now we are developing editorial content that helps buyers identify top trending product categories in ways that simplifies purchasing," said Bill Furlong, Juniper CEO. "Ultimately, we believe that the blog will help build community and engagement for buyers, which in turn will spark commerce for our sellers."
The JuniperMarket blog is designed to be a content-rich support for buyers with interactive posts linking directly to products available for purchase through the platform. The blog's themed editorials include links to JuniperMarket products which either can be loaded to online shopping carts for immediate purchase or saved and shared as favorites via inspiration boards for future consideration.
Content on the JuniperMarket blog is authored by Juniper team members, as well as a series of guest voices including influencers, editors and other industry thought-leaders. First up is creative marketing agency REstyleSOURCE with a dozen themed "SHOP THE STYLE" posts addressing trends including Luxe Life, Mod World, Home for the Holidays, For the Cocktail Connoisseur, Cheers to the New Year and more. The image-rich themed presentations provide overviews of each trend with direct links to purchase from JuniperMarket sellers.
Market-related content also amplifies and extends the in-person experience from IMC's physical markets in Atlanta, Las Vegas and High Point. The blog's pre- and post-market coverage allows buyers to get the pulse of the market, learn what's new and take advantage of special promotions. Additionally, buyers will see familiar programs like IMC's Market Snapshot and Apparel Look Books expanded via the JuniperMarket blog to offer more buying opportunities.
Exclusive proprietary content also offers engagement opportunities between markets. Editorials themed around holidays and shopping events – such as Mother's Day or graduations – offer planning insights and suggest new merchandise. Product showcases – like a feature on "values-based" brands joining the platform after IMC's Dough acquisition – identify relevant brands for mission-driven buyers. Additionally, the blog will feature groups of sellers offering special incentives and promotions.
The JuniperMarket Blog is updated weekly at Blog.JuniperMarket.com. Buyers also can subscribe to receive updates by email.
About Juniper: Juniper is a fully integrated omnichannel B2B commerce solution and multi-line B2B e-commerce marketplace, empowering buyers and sellers to better manage and grow their business at markets and year-round. Juniper offers a sales automation and commerce platform (JuniperCommerce) combined with a new multi-line B2B ecommerce marketplace (JuniperMarket) that together empower sales teams, streamline product data management and deliver real-time visibility across channels – driving business efficiency and growth for buyers and sellers. Juniper is powered by International Market Centers (IMC), the world's largest owner and operator of premier wholesale showroom space for the furniture, home décor, gift and apparel industries with more than 60 years of relationships and experience creating scalable business platforms for wholesale commerce. For more information, visit www.JuniperCommerce.com.
###
MEDIA CONTACT:
Cathy Steel
cathysteel@cathysteelassociates.com