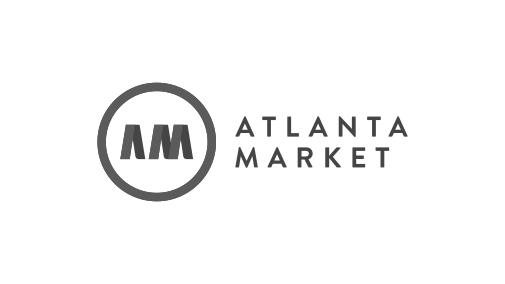 IMC Partners with GC Buying Group to Present GCX: Expo & Education in 2022
New Two-Day Event Debuts at Atlanta Market in July
Expands to Las Vegas Market in 2023
ATLANTA –International Market Centers (IMC) and GC Buying Group today announced a new partnership to produce GCX: Expo & Education, a semi-annual buying and programming event connecting gourmet and housewares brands and retailers. Following the inaugural edition at IMC's Atlanta Market in July 2022, IMC and GC Buying Group intend to expand the event to also be held at IMC's Las Vegas Market beginning in 2023.
"GCX: Expo & Education will be a two-day opportunity for GC Buying Group members to be fully immersed in business-building product discovery and education," said Janis Johnson, founder and president of GC Buying Group. "The model that we have created with IMC is a win-win for buyers and sellers. It creates an opportunity for retailers to explore Atlanta Market in its entirety after their two-day GC focus and it provides GCX vendors with direct access both to GC retailers and to a broader Atlanta Market buying audience."
For GCX: Expo & Education, GC will recruit brands – including both established IMC exhibitors and new-to-market resources – to exhibit in a one-day vendor display open to GC Buying Group members and market attendees. The inaugural Atlanta Market showcase, on Wednesday, July 13 (AmericasMart Building 2, Floor 3), is expected to feature some 75+ housewares and gourmet products vendors. Brands exhibiting in the GC Expo have the option to extend their participation in the Atlanta Market as exhibitors, within the temporary exhibits' Gourmet and Housewares categories, through Monday, July 18.
Day two of GCX: Expo & Education will feature a full day of educational programming and product demonstrations exclusively for GC Buying Group members, as well as non-members who purchase membership before or during the event. For Atlanta Market, programming is Thursday, July 14, with subjects and presenters to be announced in the coming weeks.
In celebration of the launch, GC Buying Group and IMC will co-host a special housewares and gourmet floor party – open to all Atlanta Market participants – in the JURA Demonstration Kitchen (AmericasMart Building 2, Floor 8) on Wednesday, July 13.
In anticipation of the launch of GCX: Expo & Education at Las Vegas Market in 2023, GC Buying Group will present programming including a Sip & Shop party co-hosted with IMC in the Expo at World Market Center Las Vegas. Details will be announced in the coming weeks.
GCX: Expo & Education is open to GC Buying Group's 350+ members from across the United States. For more information about GCX: Expo & Education or GC Buying Group membership, visit GCBuyingGroup.com.
"IMC's gift and home markets in Atlanta and Las Vegas offer powerful regionally-based opportunities for housewares buyers and sellers to connect and share ideas and information about new and innovative product," said Dorothy Belshaw, IMC executive vice president, chief marketing and customer officer. "Through this exciting partnership, IMC introduces new, GC-endorsed brands to buyers in Atlanta and Las Vegas and GC Buying Group establishes a unique opportunity to grow programming and membership. GC has presented a vendor showcase in Atlanta since 2005 and GCX is a natural extension and expansion of that highly successful model."
At Atlanta Market, some 475+ gourmet, housewares and tabletop lines are presented in showrooms on two dedicated floors of Building 2 with an additional 100+ gourmet, housewares and tabletop lines presented in five temporary exhibit categories: Gourmet, Gourmet LUXE, Housewares, Tabletop & Entertaining and Tabletop LUXE. The Atlanta Market Demonstration Kitchen is the heart of the gourmet and housewares collection presenting live demonstrations from national and local chefs and tastemakers throughout the market week (the full list of events will be announced soon).
Atlanta Market is the industry's premier gift, décor and lifestyle market. Housing the nation's largest gift product mix complemented by a broad selection of home décor, it features more than 8,000 brands across all categories. Held semi-annually Atlanta Market attracts retailers and designers from every U.S. state and more than 60 countries. The next edition runs July 12-18, 2022, at AmericasMart Atlanta. For more information, visitAtlantaMarket.com.
About International Market Centers: International Market Centers (IMC) serves as the center of commerce for the wholesale furniture, gift, home decor and apparel industries. With more than 20 million square feet of premium wholesale showroom space in High Point, N.C., Las Vegas and Atlanta, IMC has more than 60 years of relationships and experience creating scalable business platforms for wholesale commerce. With the launch of Juniper, a fully-integrated B2B commerce solution, IMC now provides the only omnichannel sales and marketing platform that seamlessly connects physical and digital wholesale commerce. For more information, visit IMCenters.com.
About GC Buying Group: GC Buying Group Members form the original and leading buying group in kitchen, home and gift. Dedicated to the success of the independent retailer since 1981, the GC mission is to keep the independent retailer independent, while providing solutions against competition and alleviating big store advantages. Celebrating 41 years in 2022, GC negotiates merchandise discounts, freight allowances and special dating for its 350+ store members with 150 vendor members. Multiple member meetings are held each year including an exclusive member trade show in January, plus store networking opportunities and a Members-Only website that allows members to stay ahead of their competition. For more information, visit GCBuyingGroup.com.
###
IMC Media Contacts
Chelsea Peabody Bohannon, 404.220.2141 or cbohannon@imcenters.com
Cathy Steel, 203.340.9251 or cathysteel@cathysteelassociates.com
GC Buying Group Media Contact
Jaci Milliron, 214-855-0005 or info@gcbuyinggroup.com