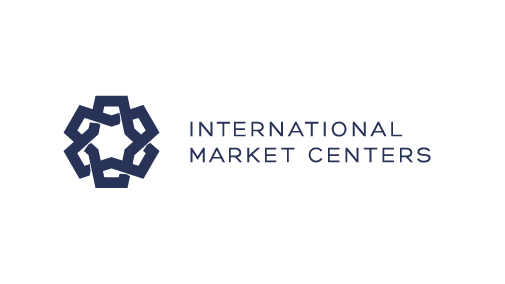 Atlanta Market and Museum Store Association Partner for the Gallery Collection
Launching at Summer 2021 Market
Atlanta Market and the Museum Store Association (MSA) today announced exclusive collaboration on a new buying destination – The Gallery Collection – which makes its debut at the Summer 2021 Market with a curated collection of apparel, books, educational products, Fair Trade, games, garden, home decor, independent artist, jewelry, Made in America, multimedia, paper, recycled/green, reproductions, toys and souvenir/ promotional merchandise that is open to all market attendees.
"We are proud to work with MSA to create a new product discovery opportunity for buyers," said Terence Morris, senior vice president of leasing, gift for International Market Centers (IMC). "Whether buyers represent museums, galleries and cultural attractions or are interested in introducing educational and artisan products into their merchandise mix, The Gallery Collection will be a can't miss destination."
Some 20+ exhibitors are slated for The Gallery Collection. Early commitments include a range of product including handmade jewelry, Fair Trade décor, toys and games and more. Confirmed exhibitors to date include ABW Designs (handmade jewelry), Beyond Borders (fair trade works by Haitian metal artists), Breeke and Company (clothing featuring works of art), Eco-kids (all-natural art supplies and toys), inGENEius (wooden toys and games handmade in America), Lamy, Inc. (fine writing instruments made in Germany), MacHatton & Hall (décor and gifts featuring nature photography), Origin Jewelry (handmade jewelry), Silk Wool & Bijoux (handmade jewelry and accessories) and SS Handcrafted Art (Fair Trade marble and handmade gifts from Ecuador). A full list of participants will be available in the new exhibitor directory on AtlantaMarket.com, on the AmericasMart App and in the Buyers' Guide.
The Gallery Collection is located in AmericasMart Building 3, Floor 2 alongside Atlanta Market's six artisan collections: Emerging Artists, Global Designs, Handmade Designs, Handmade Jewelry, Made in America and Museum Gifts & Fine Gifts. The Gallery Collection will be open with Atlanta Market's temporaries Wednesday, July 14 – Sunday, July 18, 2021.
"IMC once again has proven they are the leaders of the most modern gift shows in the nation," said Blue Anderson, director of visitor services at Columbia River Maritime Museum in Astoria, OR and MSA President 2020-2021. "They bring together the finest makers in the world, even in the most restricted of times, and give our buyers educational content that they can use immediately to bring home the best ROI from this, and any, trade show."
The Gallery Collection is a continuation of IMC's longstanding relationship with MSA, which includes AmericasMart's founding sponsorship of the Association's Museum Store Sunday initiative and the creation of tailored experiences for members attending both the Atlanta and Las Vegas Markets. The MSA national board, Florida chapter and South Atlantic chapter all will host private, members-only meetings at the Summer 2021 Atlanta Market.
Atlanta Market is the industry's premier gift, décor and lifestyle market. Housing the nation's largest gift product mix complemented by a broad selection of home décor, it features more than 8,000 brands across all categories. Held semi-annually at AmericasMart Atlanta, Atlanta Market attracts retailers and designers from every U.S. state and more than 60 countries. The Summer 2021 Atlanta Market is July 13-19, 2021 (temporaries July 14-18, 2021). For more information, visit AtlantaMarket.com.
Tag:
Atlanta Market
Press Release