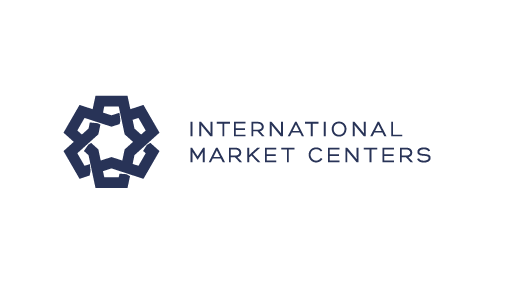 Atlanta Market Is Back: Buyers & Business Return to Historic Levels at Opening
Atlanta Market is roaring back with enthusiastic buying by national retailers and designers – with an uptick in out-of-region attendees, independent retailers and buying groups -- in the first days of its Summer 2021 staging. The market runs through July 19, 2021 at AmericasMart Atlanta.
"Atlanta Market is buzzing with optimism. Buyers and brands are energized by the ability to come together again to tap the unmatched discovery opportunities that can only be found at Atlanta Market," said Bob Maricich, International Market Centers (IMC) CEO. "Recovery is accelerating with market attendance beating projections."
The Market is tracking to return to its pre-pandemic size, scope and influence driven by confidence from buyers from all 50 states and nearly 30 countries. Notable growth is in attendees from the Midwest (12%) and the Northeast (9%). Additionally, attendance by Key Accounts has returned with retailers including Christmas Tree Shops, Cracker Barrel, Dillards, Kohls, Nordstrom, Ron John Surf Shops, Urban Outfitters, Von Maur, Wegmans Food Market and more. By close of business on Wednesday, July 14, Atlanta Market had surpassed its Summer 2020 attendance figures and is pacing with its pre-pandemic 2019 presentation.
Buyers Get Back to Business in Atlanta
Buyers from coast-to-coast are choosing Atlanta Market for their return to in-person sourcing.
"Atlanta is back! Exhibitors in Atlanta appear to be at their best," said Walter Lowry of TableArt Inc. in Los Angeles. "This is my first trade show since I walked Ambiente in February 2020. It is both heartening and stimulating to be back among exhibitors and colleagues, having conversations and discussions that I have missed."
"Atlanta is our first market since the pandemic, and we are thrilled to be back," said Douglas Duncan of Cursive New York in New York City. It's great to see familiar faces and touch, feel and smell new products! There is plenty [of new product] to be had here in Atlanta and we are confident that we will fill out and have a great Q4."
Returning buyers are expressing a feeling of relief and hope this market week.
"As [my first day] day progressed, I eased back into the comfort of walking the show and passing by showrooms buzzing with buyers," said Tara Riceberg of Tesoro and Tweak in Los Angeles, CA. "When I descended the last escalator, I wanted to pinch myself. I had just had the most spectacular day! It was replete with desirable objects, wonderful conversations, hugs from old friends, and foundations for new relationships. It was simply everything I hope a show would be!"
Retailers and designers have been eager to get out on the trade show floor with record numbers arriving before the market officially opened on Tuesday, July 13.
Atlanta Market exhibitors are confirming that buyers are not just at market for the experience – they are placing serious orders.
"We are very pleased to see so many of our long-standing customers in person after 18 months. Business is brisk and the orders firm," said Nick Geimer, managing director of Ngala Trading, which opened a new showroom this market.
Atlanta Market continues through Monday, July 19 (temporary exhibits Sunday, July 18) with some 8,000+ lines. New and notable for Summer 2021 are nearly 60 new, expanded and relocated brands opening among the market's 1,000+ gift and home décor showrooms. The Market's temporary exhibits have expanded significantly since Winter 2021 market with more brands and renewed partnerships with three leading industry organizations –the Accessories Council, Museum Store Association and Virginia's Finest®.
Atlanta Market's showrooms are open through Monday, July 19, 9 a.m. – 6 p.m. Temporaries are open Wednesday, July 14 – Saturday, July 17, 9 a.m. – 5:30 p.m. and Sunday, July 18, 9 a.m. – 2 p.m. ANTIQUES closes on Saturday, July 17 at 2 p.m. Registration is available online at https://www.atlantamarket.com/Attend/Registration.
Atlanta Market is the industry's premier gift, décor and lifestyle market. Housing the nation's largest gift product mix complemented by a broad selection of home décor, it features more than 8,000 brands across all categories. Held semi-annually at AmericasMart Atlanta, Atlanta Market attracts retailers and designers from every U.S. state and more than 60 countries. For more information, visit AtlantaMarket.com.
Tag:
Press Release
Atlanta Market