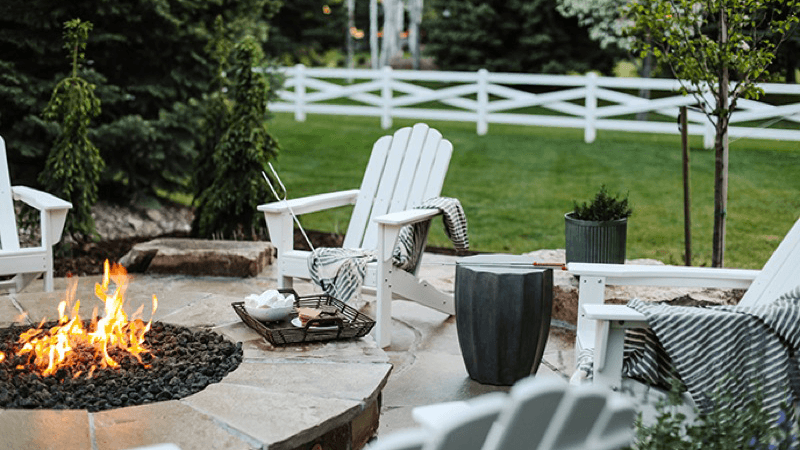 Shop the Show: Cozy Up at Home
This summer, a curated group of leading lifestyle voices -- our Shop the Show alumni -- will steer us toward the most inspiring, functional and beautiful finds for today's new, home-oriented lifestyles from brands you can shop at Atlanta Market. Join us and our alumni as we explore the summer's top trends for all aspects of home life.
In many ways, it seems 2020 is going to be the year that we all rediscover a sense of home. As we navigate a new era in which many are now spending much more time indoors, our homes must become the ultimate retreat. Simple comforts have never been more important for our wellbeing, with an added element of luxury that makes the home-centric lifestyle a soothing experience. Maximizing living space indoor and out has never been more important, and prioritizing amenities delivers a sense of wellness and tranquility. We checked in with a few of our Shop the Show style icons to explore ways to refresh a space with these home essentials and gain some tips for enhancing our environments.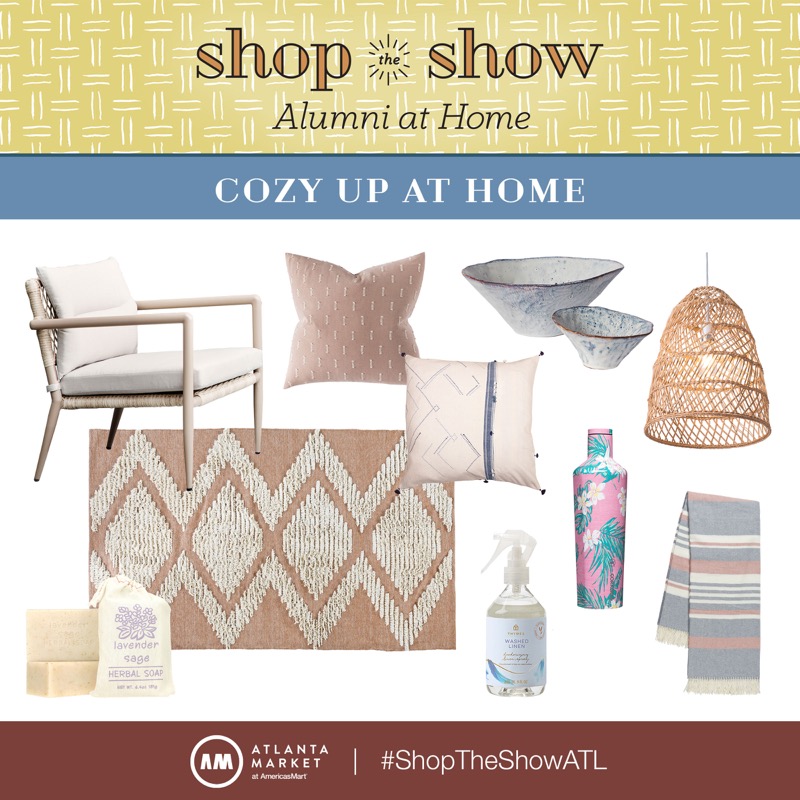 Refresh Your Retreat
Coziness is key for a relaxing space, so now is the time to bring in lots of little luxuries -- layers of pillows, scented candles, soft textiles. "Update some cozy throws around the house," suggests author and lifestyle blogger Liz Marie Galvan, "to give you a fresh look and something to relax under while you watch your favorite TV show." Fresh spring candles are another of her favorites, but looking ahead to autumn is also welcome, and people will soon be craving fall-scented candles that bring delicious baking smells into the home. Rearranging existing furniture is an easy refresh, but nothing revives a room quite like a fresh coat of paint, which can bring a whole new personality into a familiar space. Photo frames will be a sentimental favorite in the season to come, as people have more time at home to bring out old albums and reminisce, finding new favorites to frame and display.
Award-winning interior decorator, tastemaker, and design blogger Paloma Contreras agreed with adding little luxuries at home. "The world is such an uncertain place right now. People need a place to which they can retreat. They need comfortable, durable fabrics that stand up to this amount of use. Most importantly, they need environments that evoke a positive mood and spark joy." She added that tabletop is a great way to refresh, a category that's selling well at her store, Paloma & Co. "People can't dine out, so they're taking the time to set beautiful tables at home. I find that beautiful table linens can really set the mood for a table and pretty glassware acts as the jewelry.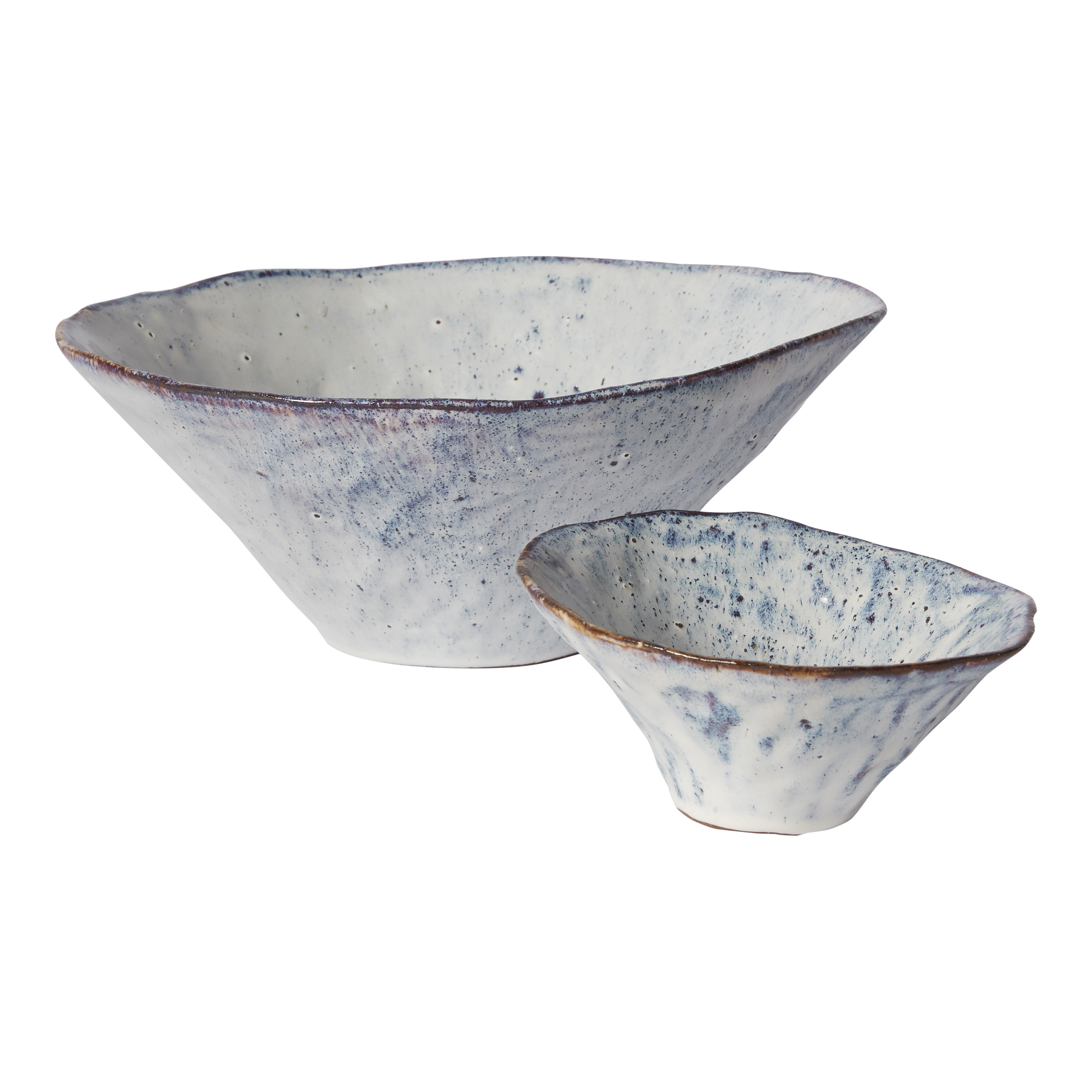 "Strangely, as anxious as people are to get back to normal, I think they will cherish this time for themselves and more time with family. I believe that they will

look on these days fondly." - Annette Joseph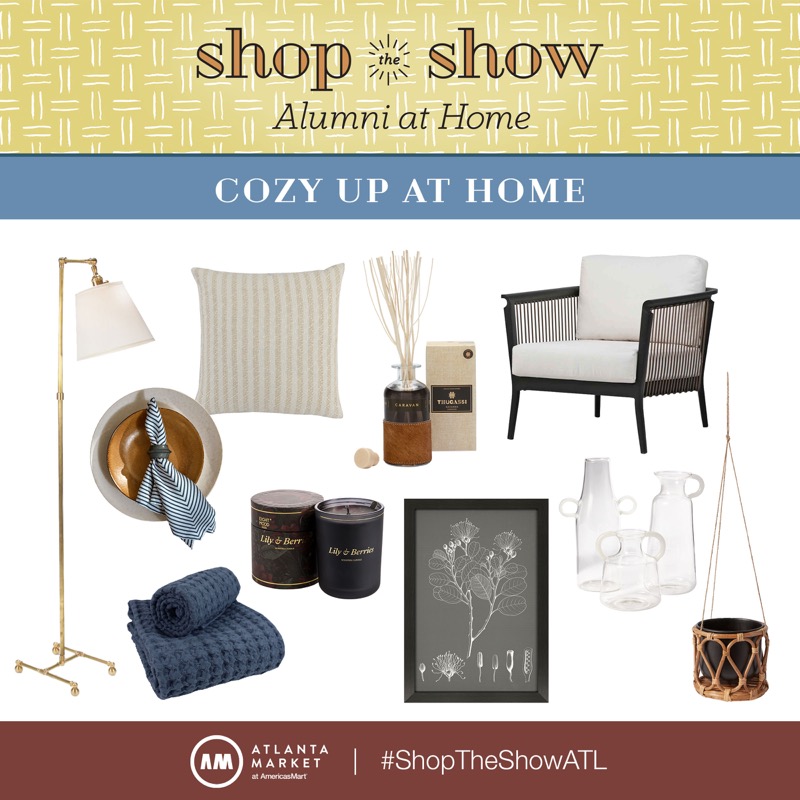 Embrace the Outdoors
From spacious backyards to compact apartment balconies, embracing the possibilities of outdoor spaces is essential to beating cabin fever. For interior designer Brian Patrick Flynn, covered outdoor living spaces are the key to harmonious living. "If it gets way too cramped inside," Brian says, "you have a nice break from others by working outside solo for a few hours." He suggests larger pieces like outdoor sectionals and three-seater sofas over smaller loveseats for lounging, or a standout statement piece like a hanging chair. "Simply suspending yourself while relaxing, reading, checking email or social media makes you feel like a kid again," Brian enthuses.
L.A. based interior designer Mat Sanders, who is frequently asked to style some of Hollywood star's most desirable spaces, says outdoor rooms are key. "Outdoor spaces, no matter how big or small, will be on the top of everyone's list to redesign. Everyone is longing for the outdoors so expect to see people getting creative with outdoor living."
For those without direct access to an outdoor space, the key to bringing the outdoors in is incorporating fresh air and garden greenery. "Open up those windows," Liz Marie Galvan advises, "even on the cooler days, and snuggle up under a cozy throw." Along with fresh breezes and sunshine, garden and outdoor-inspired accessories will also be a welcome addition to any home.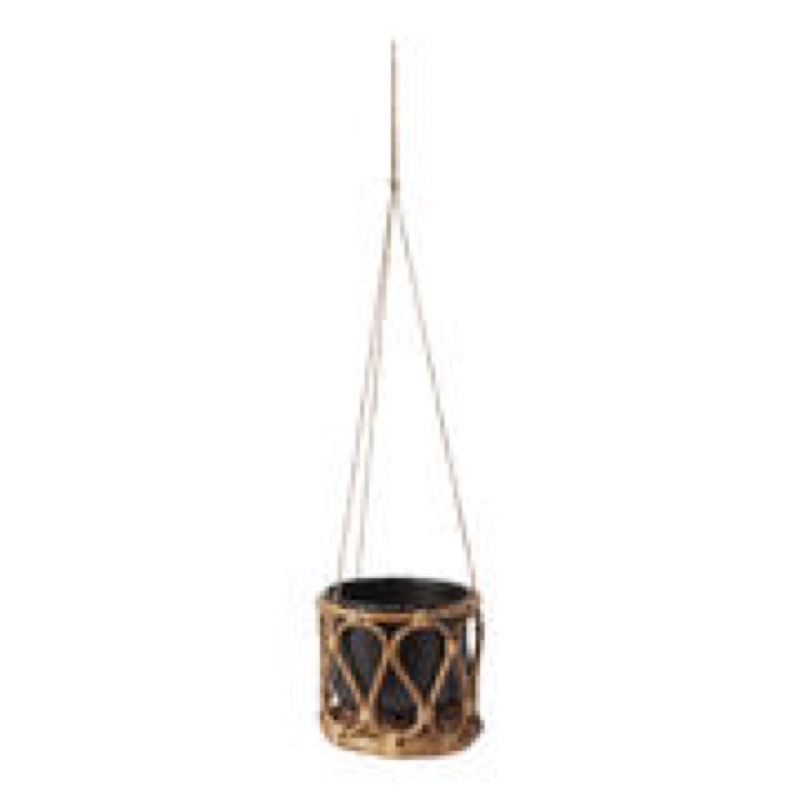 "Since it's the spring season, we are bringing as much garden-influenced décor in [as possible]. Terracotta pots, new plants, flowers from around our farm. Bring your spaces to life, literally." - Liz Marie Galvan
Love the Little Things
Here are some of the little extra luxuries our Shop the Show alumni have been loving during this time of reconnecting with home and family:
"I have been trying to learn new skills. YouTube painting tutorials have been my main source of entertainment, and now I'm trying out abstracts myself." - Brian Patrick Flynn
"Little mood boosters like a great candle or home fragrance are perfect for creating more ambiance at home." - Paloma Contreras
"I think slowing down is a good thing. I have a weekly aperitivo with friends from all over the globe." - Annette Joseph
"One thing that I've dove into is making bread. I've never made bread before but I am officially hooked!" - Monika Hibbs
"During quarantine I've really embraced the Scandanavian philosophy of Hygge, the idea of working with what you have to create coziness and comfort in your own space. Think oversized blankets, candles burning, good music playing, and of course something that smells incredible cooking in the kitchen." - Kelsey Nixon
"Creativity is a state of mind; this is a great time to tap into new hobbies or amp up your
existing hobbies." - Annette Joseph
"We are playing music around the house more, to bring up the mood across the entire house. Fun little cozy and relaxing playlists can transport you to a coffee shop." - Liz Marie Galvan
"I'm so grateful for our backyard right now. We've been spending time planting and mulching - it's been awesome!" - Landyn Hutchison
"We continue to find laughter and really concentrate on the many silver linings. For us being creative is a release as well as a way to bond as a family." - Tiffani Thiessen
"Slow down and invest in yourself. Make a list of 10 lives you secretly wished you lived. Got it? Now choose one and do something this week toward that goal. It can be as small as taking an online dance class, but you'll be surprised at the motivation you'll find in connecting with your inner creativity." - Mat Sanders
"I am a basics person, I love simplicity. This is a time to embrace that simplicity."
- Annette Joseph
Shop the Show is sponsored by Accent Decor.
Tag:
Atlanta Market
Blog Post
Shop the Show