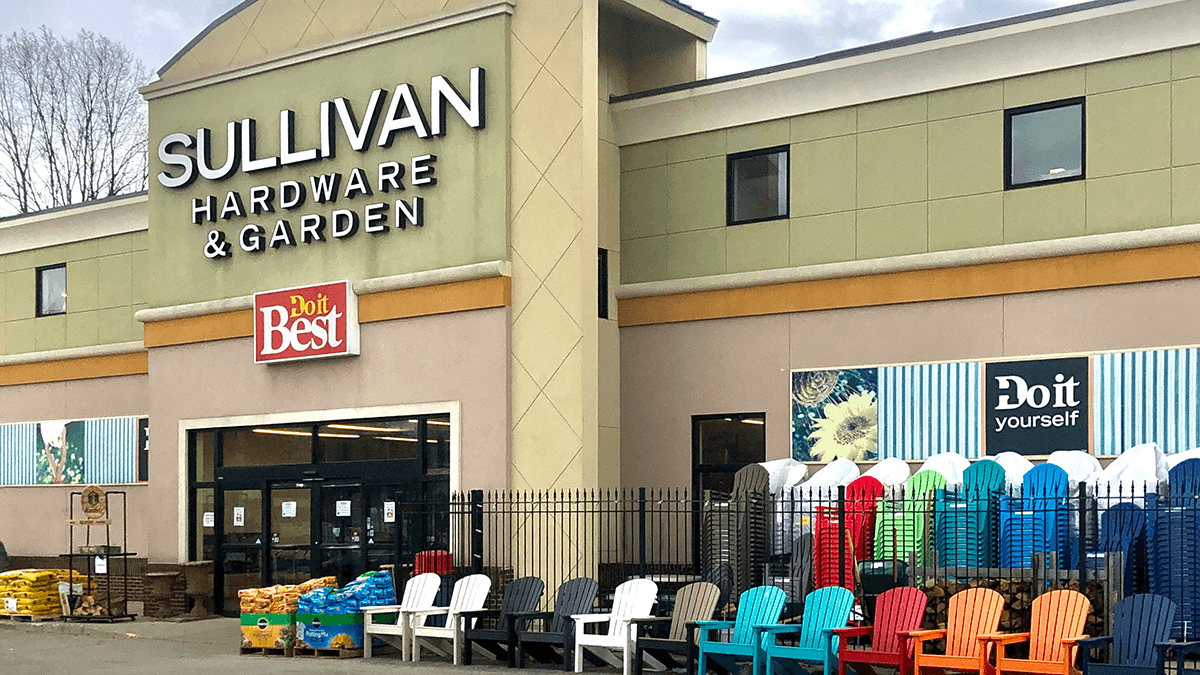 Hardware, But Make It Personal
Hardware, but Make it Personal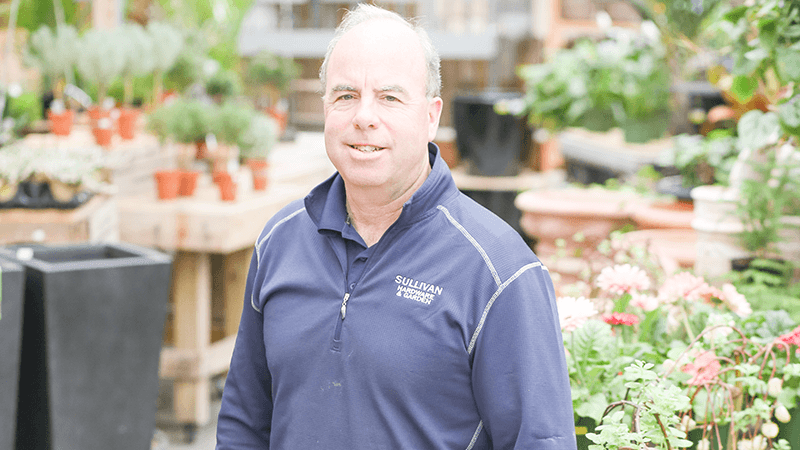 For a while, after Pat Sullivan bought Sullivan Hardware from his father in 1990, he couldn't shake the feeling that he was mostly getting, what he calls, "sympathy business." After all, Pat's father Robert, had launched the business in 1954 and the store had a long history in Indianapolis. But sympathy business can only get you so far.
First, came the influx of big box retailers like Home Depot and Lowe's. After Sullivan Hardware moved to the flagship 30,000 square-foot location on Keystone Avenue in Indianapolis, Sullivan decided he needed to focus on key specialties he could do better than the big box stores. He zeroed in on five: the nursery; mid-priced patio furniture; artificial Christmas trees; grills; and fireplaces. Over the years, fireplaces didn't quite work out — a robust gift department has replaced it — but the rest have flourished.
The next challenge to the business took the form of online shopping. "Sympathy business is nice but [in the age of the internet] I wanted people to be excited to come to my store," Sullivan recalls. The answer: events.
Food and Fun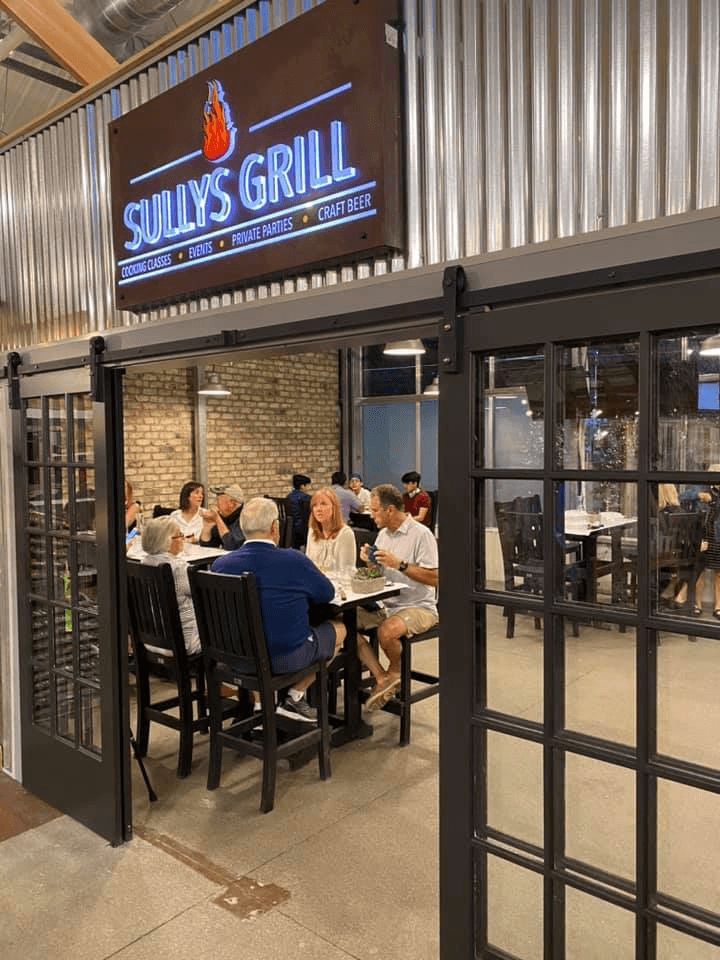 Sullivan has been hosting a home and garden radio show for 25 years, and his first cooking-related segment came from overhearing a conversation about trash can turkey at a football game. Sullivan decided to recreate it at his store, and it soon evolved into a full-fledged annual Turkey Fest.
Sullivan Hardware now routinely hosts hugely successful events throughout the year — from coleslaw festivals to Valentine's Day specials. The events started out as no-cost public draws but Sullivan soon realized that charging a modest price makes them more exclusive and helps the staff create more dazzle. The Valentine's Day celebrations, for example, host 100 people a night over four nights with a price of $75 per person. Couples ride on the "Love Train," sit down to a gourmet dinner prepared by Sullivan's chef (including dessert and champagne) and enjoy a comedy show.
The events drive foot traffic and, equally important, says Sullivan, "they tie people emotionally to our store." One of the most popular annual events, the Christmas spectacular, includes a train ride on the Sullivan Express to meet Santa at the North Pole. Many of the 6,600 tickets routinely sell out in hours.
A COVID Reboot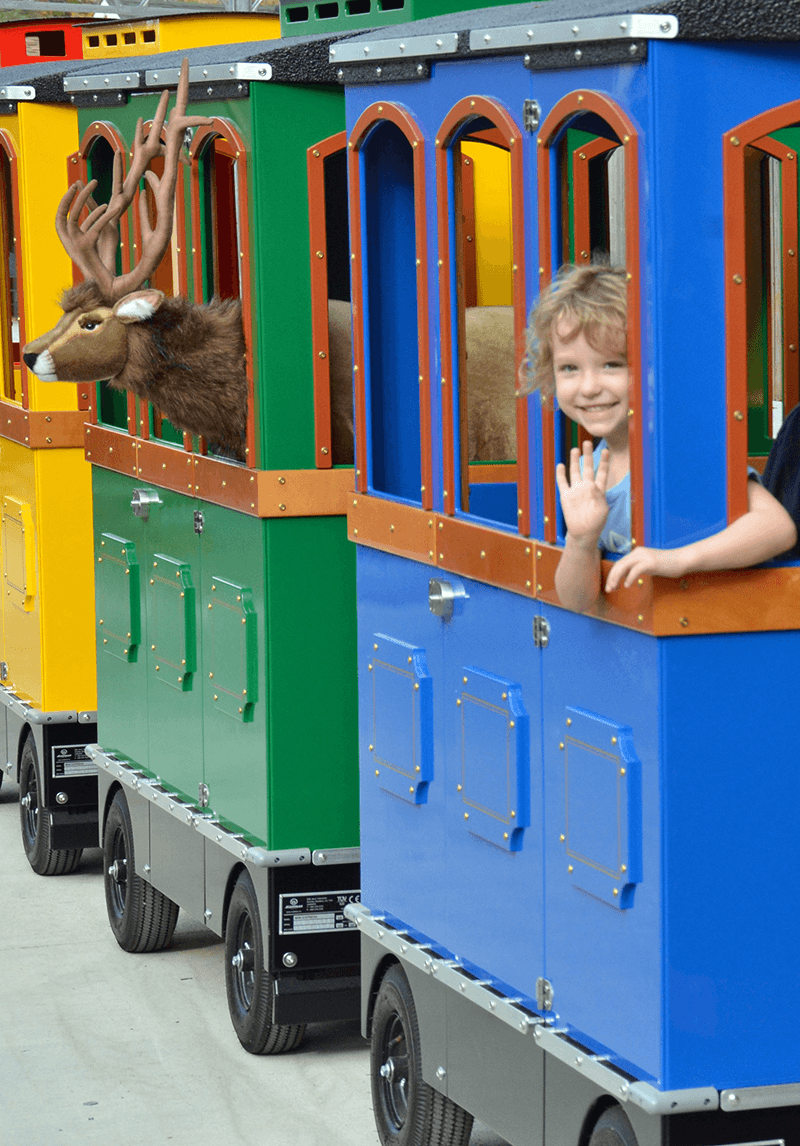 In 2020, yet another external force – the COVID-19 pandemic – forced Sullivan to recalibrate the business. While home improvement and hardware stores didn't suffer a dip in sales, Sullivan worried about the impact on events. Weekly cooking classes, usually held indoors at Sully's Grill (did we mention they have a gourmet restaurant onsite?), had to be suspended under lockdown. But Sullivan moved them outdoors.
Adjusting expectations according to the situation on the ground was key. Sullivan knew he would have to rethink the Indy EggFest, which usually drew at least 1,500, so he rebooted to scale down to 500 in the morning and another 500 in the afternoon. When COVID-19 numbers started to spike in Indiana, the event changed again to spread out over three evenings with 200 people attending each night. To make it more exclusive, Sullivan added a comedy show and a band.
Christmas, too, had to be reimagined. To maintain social distancing, Sullivan added an extra train at a cost of $70,000 and sterilized each of the five trains in between family rides. A third North Pole kept things moving. UV light cleaners also added to the sterilization duties. "We're committed to giving our customers a sense of normalcy so we got it done," Sullivan says.
A Word of Advice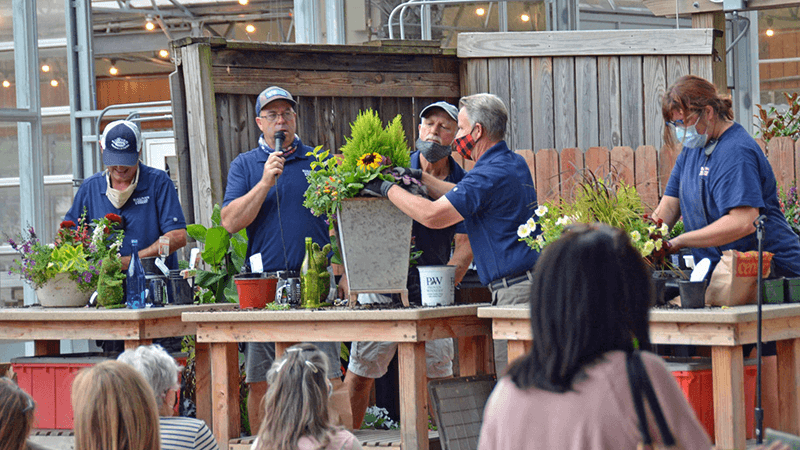 A sense of normalcy is also what Sullivan himself is looking forward to as his team — the four locations employ a staff of 185 — and he look forward to market. Atlanta Market is a staple, he says, and they stock up on "just about everything." Ornaments, Christmas trees, garlands, wreaths and more are on the shopping list. Regency and Allstate are popular vendors.
Sullivan's words to his fellow retailers: "Just putting products on a shelf just won't do anymore. You have to create some excitement and a place where people want to go." It's one of the reasons the flagship store hosts a restaurant with a top-quality chef. "You can meet friends for lunch and go shopping; it creates that entertainment factor."
"Let's face it — the internet makes it pretty darn easy to buy things," Sullivan says, "So creating experiences that are part of your customers' social life is pretty important now."
Tag:
Atlanta Market
Blog Post