Shop the Show Q&A with Monika Hibbs
This summer, we're partnering with several of our Shop the Show alumni from past seasons to discuss essential finds for today's new, home-oriented lifestyles from brands you can shop at Atlanta Market. Over the coming weeks, join us for useful tips from fellow retailers and designers on how to adjust in these challenging times, inspirational creative projects, and strategies designed to move the home industry ahead to the future.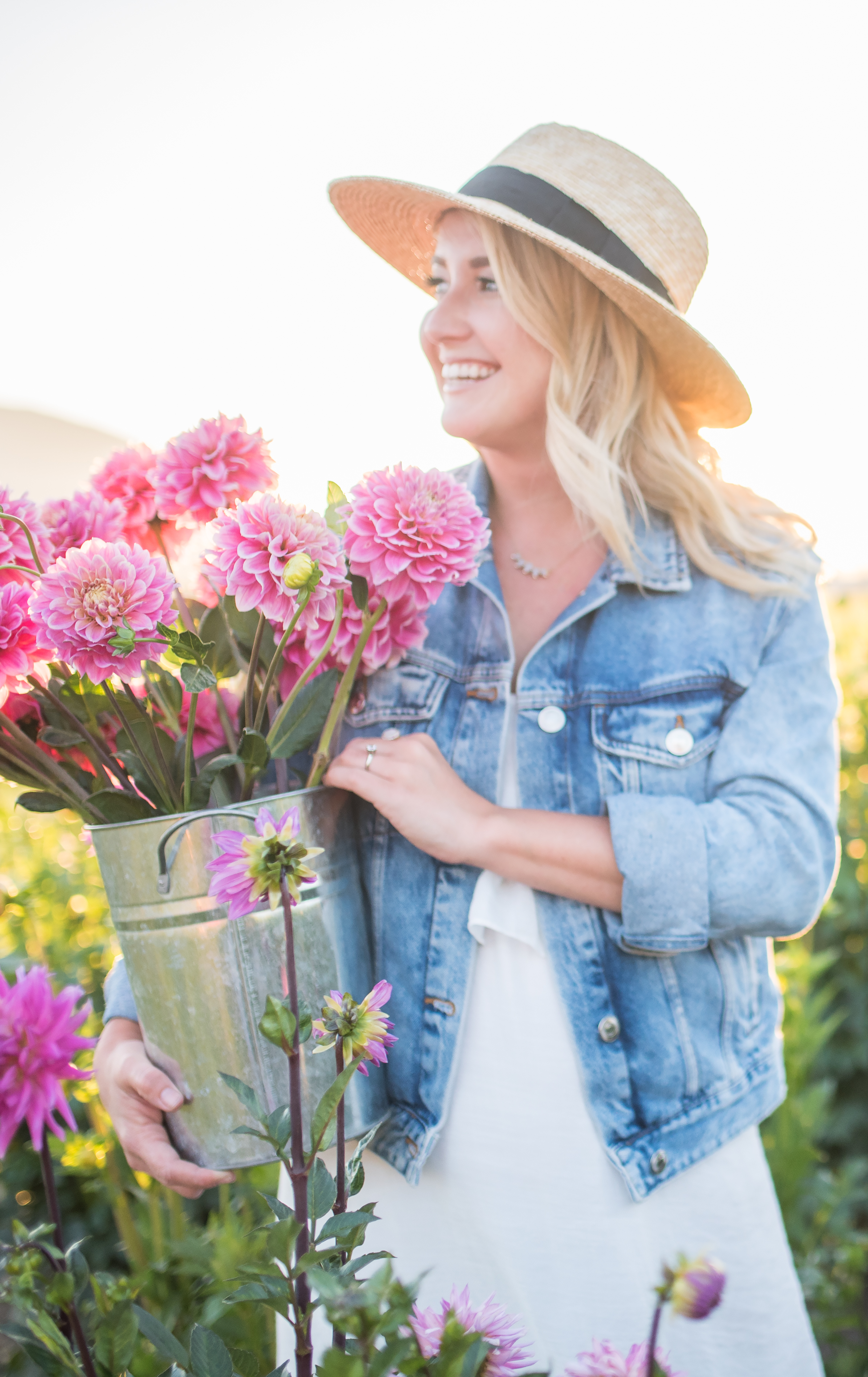 Monika Hibbs is a lifestyle blogger and author known for her modern spin on traditional style, which highlights airy spaces and elegant feminine touches like florals and soft textiles. Monika shares her honest, authentic design perspective through the recipes, DIY projects and inspired entertaining features on her blog. Her first book, Gather at Home, landed on shelves this spring, and she recently entered the retail space with the launch of Monika Hibbs Home. Read on to hear more from Monika on what she's been up to since Shop the Show, how she's been adjusting to recent challenges, and her thoughts on the future of design and retail!
How She's Been Keeping Busy
"These days have definitely been different! Every day looks different with the juggle of kids, work, homeschool and everything in between. One thing that I really dove into is making bread — I've never made bread before but I am officially hooked! Started off with a really simple recipe that is very easy, and now I'm exploring the art of sourdough, which is a bit more tricky. It's been a fun activity to do with the kids, too!"
How She's Finding Inspiration These Days
"I know many of us spend hours scrolling through Pinterest for inspiration. However, I also love to pick up my favourite home decor magazines for endless inspiration. There is something so relaxing ending your day with a fresh magazine with a cup of tea. A little bit of relaxation and inspiration to wind down after a busy day."
Monika's Go-To Picks For a Beautiful Table at Home
"I would say as soon as you can have people gather together, gather outside in the yard! There is something so special about hosting an effortless meal outside for your loved ones. Don't forget the flickering tea lights when the sun starts to go down!"
- Outdoor tableware that won't break
- Fun place mats
- Statement tablecloth
- ...and of course, a fabulous umbrella!
How She Keeps Home a Relaxing Space
"I like to start with a tidy space, which helps me feel less overwhelmed. I've made it a habit to clean up after we are done with our school work, meals, snacks and all the toys played with throughout the day. Having your space cleaned and ready for the next day is the way I feel clear-headed and ready to take on the day."
What Will Top Homeowners' Redesign Lists This Year?
"Since many people are spending more time at home, projects that have been pushed aside are finally getting their attention! I'm hearing many people updating their kitchens, bedrooms and gardens! Purging is a great place to start. And it doesn't need to be a full renovation, either. Simply switching out lighting, pillows, throws, even a new rug will give your space the refresh it needs moving into summer."
Her Perspective on New Challenges as a Retailer
"It has absolutely been an interesting time for us. We took this time to strategize and be creative. We are listening to our customers to make their shopping experience seamless and enjoyable! We have put a lot of focus on our online store, offering curbside pickups and solo shopping appointments. This has really helped our business. The one great thing is, as people have been more at home, they've been paying more attention to their space. Which is a great time for us to provide guidance and help to make their homes comfortable and beautiful."
Her Advice to Fellow Designers and Retailers
"During this uncertain time, expanding your horizons with the online community is key. Making sure your social media pages are up to date and current. Perhaps explore sending out a newsletter, it's a great way to keep your customers and clients in the know and that you're here to help. Feeling connected with one another is key. It doesn't have to be pushing sales over and over, but also fostering those close relationships with your clients and customers everyone has worked so hard to establish over the years."
Her Suggestions to Retailers Looking to Bring Back Traffic
- Offer creative ideas for home updates at any budget
- Offer small, special gifts with purchase
- Partner with another local small business
- Partner with a local charity to give customers a sense of giving back
What Retail Experiences Will We Seek Out in the Coming Season?
"I think the retail/customer relationship will be so important. I believe that people will be more conscious where they spend and allocate their time and money. Maintaining a great relationship with something so simple as great customer service will be a key part of businesses thriving when re-opening. I also think that smaller shops will receive lots of attention from their customers and community, so it's important to foster those customer interactions."
What Products Will We Crave As "Normal" Life Resumes?
- Outdoor items
- Kitchen accessories
- Gifts such as picture frames, vases, candles — "I think this time has really become sentimental, and many are investing in thoughtful purchases and things that create comfort and joy for them and the ones they hold close to their hearts."
Where is it Now? - A Past Favorite Item from Shop the Show
"I absolutely love white ceramic pieces in my kitchen! They are timeless and look great on display as well as being functional. The floral pedestal dish and ceramic white country pitcher from Creative Co-op are two of my favourite items from AmericasMart! They are also a customer favourite at MH Home too!"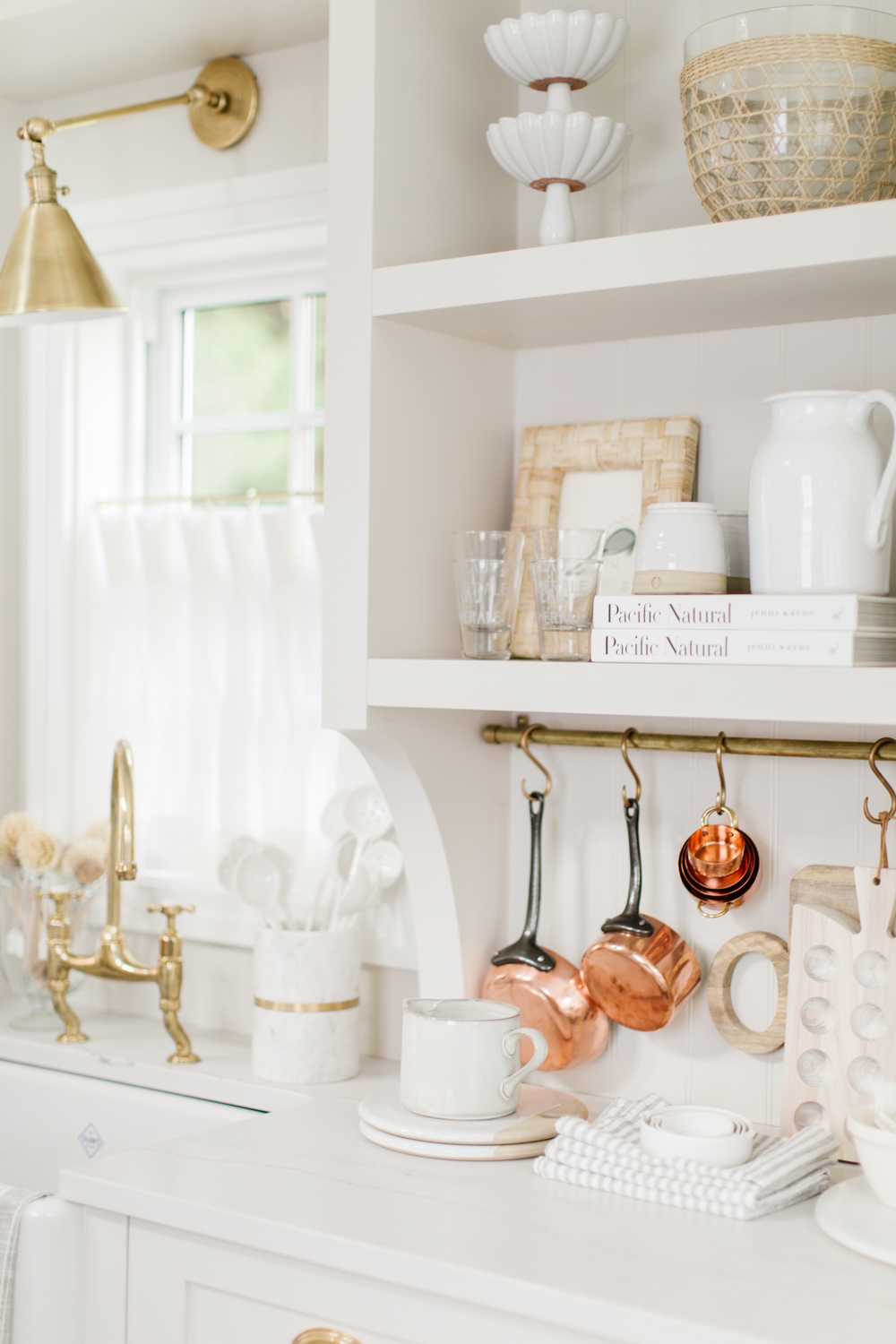 Tag:
Atlanta Market
Blog Post
Shop the Show